Company Updates
The Magnificent Power of Learning Together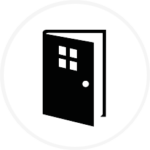 The need for meaningful connections and collaboration has been front and center in recent months. Educators have scrambled to find ways to engage with children and families, often with limited access to tools or adequate training. Considering the challenges we have faced, it's no surprise there hasn't been much time to come together for professional support and learning.
As many of us have had to fundamentally change the ways we engage with others, the ability to share what works (and what doesn't!) is critical to maintaining quality and consistency in our programs.  And though each of us manage our day-to-day work in different ways, it's amazing how much we have in common and how even the smallest nugget of insight can make a big impact on how we cope with the daily challenges of this new normal.
At Teaching Strategies, we recognized this need to learn from and with each other, and, in response, we launched "Mighty Meet Up," a series of online experiences thematically organized around key topics and delivered by educators, for educators.
Each Mighty Meet Up in the series offered teachers the opportunity to share and learn from each other about various aspects of teaching young children and ways to implement their curricular and assessment goals to fidelity. Led and facilitated by Teaching Strategies content experts and mentors from our Professional Development Network, sessions explored how to
create a positive environment;
promote children's social–emotional development;
help children socialize, work cooperatively, and make friends;
engage children in studies; and
work with families to nurture their children's development and learning – anytime, anywhere and in any context.
Woven into these conversations was an intentional focus on fostering self-care for teachers, especially during these challenging times.
The value of the Mighty Meet Up can best be illustrated by this quote from one of the recent participants:
"The best thing that I am getting from these Mighty Meet Ups is the reinforcement that I am doing well in my teaching practice. It's nice to realize all the good things that I know/do in my classroom."
To encourage ongoing discussion and collaboration, the Mighty Meet Up team launched a private Facebook Group where educators can come together and continue these important discussions.
According to Elizabeth White, Mighty Meet Up co-host, "Together has always been a magnificent way to learn. But this past year, we have all faced new challenges—many for which there is no research or best practices to inform decision-making. Our ability to learn together has become more important and more inspiring than ever! We have loved sharing this time with so many dedicated early childhood educators, learning with and from each other."
The Teaching Strategies team wants to continue to bring this type of programming and community- building to a wider number of educators in the coming months because together, we are stronger.  In the meantime, visit us online to learn more about Mighty Meet Up and how you can join the Mighty Meet Up Community.