Company Updates
What's new at Teaching Strategies?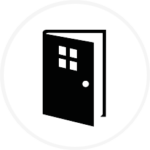 Curious to know what we've been up to at Teaching Strategies? We've invited our new CEO, John Olsen, to share some of our newest products and give you a sneak peek at what's coming soon!
Hi, everyone—I'm John Olsen, CEO at Teaching Strategies. Since joining the team in July, I've had the opportunity to both hear about and witness the incredible work that all of you are doing in classrooms across the country. As the parent of two daughters, I remember well the excitement, energy, and sometimes even anxiety that characterizes this back-to-school season in the early childhood years; I'm sure that's the case for many of you, too, as you begin to get your classrooms ready to welcome the children to a new year. I want you to know that, as always, Teaching Strategies is focused on innovation and on doing everything we can to make your work easier. My talented colleagues are coming to me daily with new ideas for solutions to the challenges you face, new features for our current products, and new bundles that will allow a wider variety of educators to access our resources. So, for my first post on our blog, I thought I'd take the opportunity to share some of what we've been up to this summer.
MyTeachingStrategies® User Experience Improvements
In June, we asked a sampling of our customers to share their feedback on our products. GOLD® users let us know that they spend too much time scrolling on our platform, disrupting their workflow. Well, we wasted no time in addressing that, and GOLD® users will now see that we've removed any dead space on the Checkpoint by Child and Checkpoint by Class screens.
This summer we also released an update to the MyTeachingStrategies® Dashboard. Our goal was to redesign the page to make the Dashboard easier to navigate and to make space for new features to support your teaching practice, such as timely support articles, new blog posts, and videos with helpful tips.
And, most recently, we refreshed the My Courses area, making it much easier to browse and select online professional development courses and product tutorials that meet the needs of the teachers in your program.
Log in to MyTeachingStrategies® to see these updates for yourself.

A new way to experience The Creative Curriculum®
Earlier this year, we launched two new curriculum offerings for the preschool and kindergarten communities: The First Six Weeks: Building Your Preschool Classroom Community and The First Six Weeks: Building Your Kindergarten Classroom Community. What's especially great about these new resources is that they provide an opportunity for teachers to "try out" The Creative Curriculum® and its unique approach in the classroom. Our content team, who are themselves former early childhood educators with many years of classroom experience among them, is well aware of how important the first six weeks of the school year are. I encourage you to give these resources a closer look to understand how both you and the children in your classroom can benefit from the focus on social–emotional development and community-building that these special resources offer.
Visit our shop to learn more about The First Six Weeks.
The Mighty Minutes® Mobile App
The newest component of our Digital Curriculum Resources is the Mighty Minutes® mobile app. As the world around us becomes increasingly digital, harnessing the power of mobile technology to make the way you use our resources simpler and more efficient is something that we're really excited about at Teaching Strategies. Included as part of a digital resources subscription, this new app brings the great features of Mighty Minutes® to your mobile device. This is the kind of innovation that drew me to this company to begin with—where we capitalize on the aspects of technology that create convenience and give you easy access to what you need while staying true to the high-quality content that you rely on.
If you already have a Digital Resources Subscription, follow these links to download the app: Android | Apple. If you want to learn more about The Creative Curriculum®, Digital Resources, just click here.
 Support for your implementation of The Creative Curriculum®
For years, Teaching Strategies has provided proactive support for your implementation of GOLD®. We're excited that we now offer similar support for our users of The Creative Curriculum®. When we make decisions about what to prioritize at Teaching Strategies, it's important to us that everyone we work with, whether first-time users or long-time partners, has access to options, guidance, and best practice information to call upon as needed. Ensuring that we can offer the same thoughtful support to our curriculum partners as we've done for our assessment partners was immensely important to us, and we're thrilled that it's now a reality.
Access these free resources here.
New Online Professional Development Courses
Spending time on professional development is something that's valuable for any professional, but we're well aware that the busy schedules and unique demands placed on all of you means that there's not always time to focus on it. That's why we're continually developing innovative online courses that target specific aspects of your work and help you to grow, refine, or advance your practice. I encourage you to learn more about our three newest course offerings: The First Six Weeks of Preschool, The First Six Weeks of Kindergarten, and Getting Started With Studies, all of which bring the thoughtful, research-based, practical approach to learning that you expect from us here at Teaching Strategies.
To access these courses, visit the My Courses area of MyTeachingStrategies® or contact your sales representative to purchase course credits.
Coming soon: New tadpoles® features, including billing functionality
We're excited to let you know that we're actively working on updates to tadpoles® that will enable programs to manage all of their program operations—including billing and payroll—through our platform. It's something that so many of you have asked for, and this was a high-priority endeavor for us. Coupled with the family engagement and classroom management features that you already use, these new features will make tadpoles® your go-to app for early child care program management.
We're hosting a webinar on Thursday, September 26, 2019 at 3:00 pm ET with Bob Onsi, Chief Product Officer, to give you a sneak peek at these new features. Register here.
Coming soon: The Gardening Study
The unique approach to learning found in every Teaching Guide from The Creative Curriculum® means that there are myriad opportunities for introducing new and engaging study topics to the children in your classroom. That's why we're committed to continually developing new studies for you to implement. We chose to focus on gardening largely because in today's world, we are surrounded by information that demonstrates the importance of children having opportunities to get outside, dig in the dirt, and understand how to make the healthy choices that are the hallmark of the farm-to-table movement. That's especially important for children in urban areas or other parts of the country where food is typically purchased from a store rather than grown. Our incredible content development team has been hard at work to help you bring the joy of gardening into your classroom. I encourage you to sign up for our email updates and be first to hear when the Gardening Study becomes available.
You can sign up for our email updates to find out when the Gardening Study becomes available.
This is just a peek at what we've been up to… and it's only the beginning.
I want to thank everyone who shared their feedback with us this earlier this summer in our customer survey. Your thoughts and ideas led us to so many of these new updates. If you didn't have the opportunity to share your feedback in June, or you've thought of something new, please send me your thoughts at [email protected].
Thank you for your continued partnership and for the work you do day in and day out to better the lives of the children in your care.
Best regards,
John O