Product Demo
The Creative Curriculum for Family Child Care – Product Demo Presentation
About this Session
Entrust Your Family Child Care Program With Ours
You can rely on the only comprehensive curriculum for the family child care setting that addresses your unique needs. Set up learning experiences that are as nurturing, intentional, and responsive for infants as they are for school-aged children. In this brief demo, explore The Creative Curriculum for Family Child Care and how the daily resources support you to:
·      set up a nurturing learning environment in your home
·      provide intentional and responsive caregiving for all children
·      guidance for the unique family child care setting
·      plan meaningful learning for children of all ages – birth to 12
·      balance the needs of all families, including yours
Experience the joy and possibilities for your family child care program with guidance for your unique setting as you provide meaningful learning experiences for all children with The Creative Curriculum for Family Child Care.
Presenter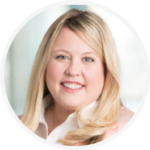 Breeyn Mack
Senior Vice President of Education
Teaching Strategies