Best Practices
10 Books to Celebrate Hispanic Heritage Month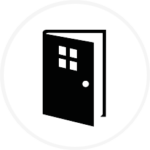 Every year beginning September 15, we celebrate Hispanic Heritage Month, which serves as a reminder of how wonderful it is to embrace the diverse cultures represented in our classroom and our community. Books can offer a lively and immersive introduction to cultures. Here are some of our favorites from the Teaching Strategies Children's Book Collection to help you celebrate Hispanic heritage this month and throughout the year.
Abula's Weave
Written by Omar S. Castañeda | Illustrated by Enrique O. Sanchez
Showcasing the story of Guatemala's legendary artisans, Abuela's Weave highlights the bond created by family traditions as Esperanza's abuela teaches her how to weave.
Uncle Nacho's Hat
Adapted by Harriet Rohmer | Illustrations by Mira Reisberg
Adapted from a Nicaraguan folktale, this bilingual story introduces Uncle Nacho, who is attached to his old hat—despite all its holes! When his niece, Ambrosia, brings him a new hat, Uncle Nacho discovers that change can be difficult.
Quinito, Day and Night
Story by Ina Cumpiano | Illustrations by José Ramírez
Opposites abound and delight in this bilingual story, which introduces children to Quinto, his family, and a variety of vocabulary words in both English and Spanish.
Three Little Javelinas
Written by Susan Lowell | Illustrated by Jim Harris
In this bilingual, southwestern adaptation of "The Three Little Pigs," children are transported to the Sonoran Desert to meet three javelinas as they explore the natural landscape around them, including materials and plants such as adobe and saguaros.
The Pot That Juan Built
Written by Nancy Andrews-Goebel | Pictures by David Diaz
The Pot That Juan Built interprets the true story of artist Juan Quezada for young audiences, describing how he crafts and decorates clay pots in the village of Mata Ortiz in northern Mexico.
Papi, How Many Stars Are in the Sky? / ¿Papi, cuántas estrellas hay en el cielo?
Written by Angel Vigil | Illustrated by Aadil Ahmed & Martin James
The question "¿Papi, cuántas estrellas hay enel cielo?" prompts a grandfather to share a favorite story with his grandchildren. As they attempt to count the stars in the night sky, the children are reminded of the limitless possibilities that life holds.
A World of Families / Un mundo de familias
Written by Trish Holland
Families come in all shapes and sizes. This book explores the many types of families found around the world and the traditions they share.
House, Sweet House / Case, querida casa
Written by Judith Bauer Stamper
This book celebrates the many types of homes found in different places around the world and the variety of families that inhabit them.
A Birthday Basket for Tía
Written by Pat Mora | Illustrated by Cecily Lang
Cecilia's tía is turning ninety, and Cecilia wants to make her birthday special! Follow along as Cecilia draws upon her favorite memories to compile the perfect birthday basket for her beloved great-aunt.
Pablo's Tree
Written by Pat Mora | Illustrated by Cecily Lang
Every year Pablo's abuelito celebrates Pablo's birthday by decorating a tree he planted when Pablo was born. Join Pablo and Lito as they decorate the tree and remember their history together.
Explore our Children's Book Collection in The Creative Curriculum for Preschool and The Creative Curriculum for Kindergarten.