Company Updates
Introducing the Digital Children's Library in The Creative Curriculum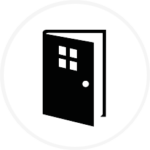 Children develop a love for reading and build their literacy and language skills when they experience books both in the classroom and at home with their families.  Teaching Strategies is committed to nurturing a love for reading and building language and literacy skills in rich early childhood education programs. To support this commitment, we are excited to introduce the Digital Children's Library!
Access to a rich digital children's library is more important than ever as children learn in remote and hybrid classroom settings with their families at home.
For those using The Creative Curriculum for Preschool or for Kindergarten, the Digital Children's Library is available to teachers within The Creative Curriculum Cloud and to families through the Teaching Strategies Family Mobile App. It includes
a truly interactive e-reader experience for children's literature;
an expansion of the number and variety of digital book titles, in all genres, including Barefoot Books titles, available in both English and Spanish; and
direct access to the digital book titles for families and educators.
Engaging Families With Literature
It is said that a love for reading begins on the laps of children's families. Families will have direct access to all of the digital books in the Teaching Strategies family mobile app. They can simply log in to enjoy these books with their children. Teachers can also share digital books with families.  Now families have instant access to all digital books from the Digital Children's Library without the worry of returning a physical book or accidental damage—they are available right at their fingertips!
Families can simply update their Family Mobile App for access*. If they need to install it for the first time, they can download it on the App Store or get it on Google Play.
An Equitable Approach
The titles within the Digital Children's Library include the key tenants of a high-quality literature program—they are equitable and expose children to a wide range of genres. The books, available in English and Spanish, explore life in other cultures, celebrate diversity, spark curiosity, and inspire children's imaginations.
*To see the library, family members will need to update their app.
The Cloud includes the Digital Children's Library, smart planning and teaching tools, and so much more.