Best Practices
4 Strategies to Help Children Prepare for the Transition to Kindergarten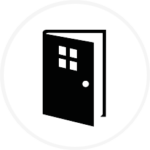 Before you know it, you'll be hugging the children in your pre-K class good-bye as they head on to kindergarten. For most, this will be an exciting transition—a new school, a new teacher, new friends to make—but for others, this transition may be scary because they aren't sure what this change will bring.
Planning carefully for the final days of school can ease transitions and help children feel more comfortable and secure.
Here are four strategies to help children prepare for their transition from pre-K to kindergarten.
Pay attention to routines.

As you plan for the upcoming weeks, remember to keep the majority of your experiences consistent and familiar. Consistent routines help children feel secure and will support their growing independence as they look ahead toward new experiences.
 Ask, "How do you feel about going to kindergarten?"

Whether children are moving to a kindergarten classroom down the hall or to a completely new school, you can expect that many will experience strong emotions—fear, anxiety, excitement, elation, sadness, or frustration. You may notice that these feelings affect their behavior in the classroom and families may notice changes in behavior at home. It is important to remember that this is to be expected.
Remind children that they're ready to make new friends.

Children facing their kindergarten year often worry about meeting new children and making new friends. It is important to remind them about all of the skills they've built in preschool that will help them be successful in their relationships in kindergarten.
Reflect and celebrate!

At the end of the year, you can guide children to think back on what they've learned over the year and celebrate all they've accomplished. Having a special celebration that you plan together can help them appreciate all of the learning and growing they accomplished during their pre-K year!
The Getting Ready for Kindergarten Teaching Guide provides a collection of daily plans that help you ensure that all children are prepared and ready for their kindergarten experience. Now you can spend the last four weeks of the school year helping children say good-bye to pre-K, celebrating their achievements, and supporting their social–emotional development during this important transition—all while getting them excited for the learning and friendships ahead!
Prepare children for the transition to kindergarten with the Getting Ready for Kindergarten Teaching Guide!