Implementation
5 Questions to Consider When Selecting a Curriculum for Transitional Kindergarten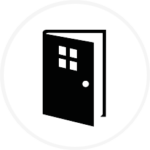 New transitional kindergarten (TK) programs provide focused support to older 4-year-olds and young 5-year-olds who have missed kindergarten eligibility by no more than a few months. This new "in-betweener" grade level will bridge the child's learning experience from preschool to kindergarten, and there are many decisions to make, including
selecting a curriculum that supports the whole child;
ensuring their physical environments (from bathrooms and sinks to manipulatives and books) are developmentally appropriate, with materials for guiding daily learning as children investigate and play; and
choosing resources for teachers and families that will help them be successful in jointly supporting children.
All programs in early education strive to honor the way children learn best: through play-based experience. Transitional kindergarten presents a powerful opportunity to address both children's physical development and academic readiness through experiences that promote joy and wonder each day. When teachers invite children to co-lead the dance that is their learning journey, they create experiences in which children "fall in love" with learning.
What does a developmentally appropriate transitional kindergarten curriculum look like?
A curriculum for TK that is developmentally appropriate focuses on the whole child; uses a play- and project-based approach; provides a daily focus on language, literacy, and math; supports social and emotional development; and allows children to see themselves and others in its materials.
Here are five questions to consider when selecting a transitional kindergarten curriculum.
Is it developmentally appropriate, play-based, and project-based?
Does it include a whole-child focus that supports growth across all areas of development and learning, including social–emotional, cognitive, physical, language, literacy, mathematics, science and technology, social studies, and the arts?
Does it prioritize individualized instruction daily to meet the unique needs of every child along their unique progression of growth and development?
Does it include a culturally and linguistically responsive approach?
Does the curriculum seamlessly increase and provide meaningful partnerships with families?
The Creative Curriculum, our leading research-based, whole-child curriculum features a play-based, hands-on, and project-based learning approach.
"Transitional kindergarteners are not quite kindergarteners; they are younger and need developmentally appropriate curriculum that uses a play-based approach that focuses on the whole child. They learn by experiences, by touching, by asking questions—there isn't just a 'sit down in your chair and listen' approach…We picked the most developmentally appropriate curriculum, that allowed children to see themselves in its pages, that honored their cultural and linguistic background, and we selected The Creative Curriculum."
–  Dr. LaWanda Wesley, Former OUSD Director of Quality Enhancement & Professional Development
Beyond selecting a curriculum, what else is there to consider?
While curriculum selection is important, here a few other things to consider.
Do you have a formative assessment tool that allows you to identify skill development through daily learning experiences?
Are teachers confident and prepared to teach transitional kindergarten?
Do you have classroom materials, for both teachers and children, for shared writing, investigation, and play?
Teaching Strategies is excited to introduce our connected ecosystem of curriculum, assessment, professional development, and family engagement resources to support the goals of your transitional kindergarten programs. As TK initiatives continue to evolve, Teaching Strategies is partnering with districts to get direct feedback on the resources we are creating to ensure they are meeting the unique and specific needs of TK expansion.
Build a Bridge from Preschool to Kindergarten
Explore a comprehensive curriculum for TK that honors the whole child, is research-backed, play-based and was created with direct feedback from CA teachers and leaders.