Best Practices
How to Select the Best TK Curriculum: 7 Considerations for California Schools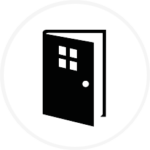 In 2022, California legislators passed a state law that effectively added an extra year to the traditional K–12 paradigm, and they added it where it held the greatest potential to make a positive difference. They created a transitional kindergarten year. According to the law, every four-year-old child in California is ensured a seat in a public school transitional kindergarten program by the 2025-26 school year.
For 45 years, we at Teaching Strategies have consistently recognized the importance of the early childhood years and, as such, welcomed California's announcement of its expansion of transitional kindergarten with enormous optimism for the children of the Golden State.
We know that 90% of brain development occurs before a child enters kindergarten, meaning that the year children spend in TK is a critical and special time for children to begin exploring, discovering, and learning to love coming to school. "California is leading the way to ensure all learners have an age- and developmentally appropriate learning environment, and we're proud to be helping more schools deliver on that vision," said Breeyn Mack, a former preschool teacher and Senior Vice President of Education at Teaching Strategies.
Planning for Success in Transitional Kindergarten
Leaders of TK programs are eager to take advantage of this unique, new opportunity to, but where should you begin to make sure you are planning for success?  Here at Teaching Strategies, we know that there are two things of utmost importance to a successful program: teachers and curriculum. While there is no magic wand you can wave  to ensure  an impactful program, you can make certain you are selecting a high-quality curriculum, and that it is being implemented by teachers who are confident and prepared.
So, what is the process for selecting the best curriculum for TK?
Seven Things to Consider When Selecting a TK Curriculum
1. Begin a list of what you want to know and what you want to find out.  
Begin your research by asking yourself what you already know about the available curriculum options and what you want to find out about them. For example, you may already know that the curriculum needs to be research-based and aligned to the California Preschool Learning Foundations, so start your list of what you want to find out with these two items.
2. Explore digital samples or request a physical sample. 
This is an easy step, and most companies are happy to provide you with a digital or physical sample of their curriculum to evaluate.
3. Develop a checklist or rubric to evaluate the curriculum. 
Taking the time to review and select a curriculum can feel overwhelming. But, before you start opening boxes and turning the pages of the curriculum options for transitional kindergarten, consider your strengths, needs, and the interests of your own school community—what matters most to you, to the families, cultures, and community in your district? What do you want to achieve? What curriculum can best help get you there? The  California Department of Education Early Learning Division has created a helpful, detailed checklist of items that you may want to consider as guidance.
4. Engage with curriculum materials.   
Most early childhood curriculum providers are happy to share their philosophy, explain how that philosophy and research is incorporated into their curriculum, and provide you with sample resources of the materials. When reviewing those materials, look beyond the colors and layout and focus on quality and whether the materials are supporting teachers as they help children develop the skills they need to be ready for kindergarten.
5. Establish a relationship with local reps. 
Get to know your local sales representatives and ask them the questions that are most important to you and your program. Task them with showing you how the curriculum aligns with your needs. A positive relationship with your local sales representatives enables you to select the best TK curriculum for you. Keep adding to your checklist or rubric based on these conversations.
6. Let questions guide you.  
As you explore TK curriculum, continue to add to your checklist or rubric. Consider your mission and vision for your program. Here are a few items to consider and possibly add to your list:
Is it developmentally appropriate, play-based, and project-based?
Does it include a whole-child focus that supports growth across all areas of development and learning, including social–emotional, cognitive, physical, language, literacy, mathematics, science and technology, social studies, and the arts?
Does it prioritize daily, individualized instruction to meet the needs of every child as they travel along their unique progression of growth and development?
Does it include a culturally and linguistically responsive approach?
Does the curriculum seamlessly increase and provide guidance to help you ensure all families feel welcomed, valued, and included?
What guidance does it provide for addressing challenging behaviors?
How does the curriculum invest in developing the long-term capabilities of teachers and children, such as their ability to use innovation, perseverance, and creativity, as opposed to emphasizing rote memorization and recitation?
Does it prioritize children's hands-on engagement with interesting materials, or do children spend large amounts of time completing worksheets and other "busy work"?
7. Consider how it supports teachers and families.   
A high-quality curriculum provides a variety of opportunities for teachers, coaches, and leaders to engage in meaningful, intentional professional learning. It offers a variety of ways for families to be engaged in their children's lives at school and opportunities to reinforce and extend their children's school experiences at home. Look for ways teachers will be supported in the curriculum and consider how easy or difficult it will be to involve families. Be sure to add these two important things to your list.
Five Next Steps to Select the Best TK Curriculum:
1. Schedule a presentation or demo with your local sales rep. 
You can likely find information on demos or contact information for your sales representative on a website for a TK curriculum quite easily.
2. Try it with children.  
A high-quality transitional kindergarten curriculum involves more than glitz, glitter, and illustrated characters that are appealing to the eye. Don't get lost in what you hear or see at first glance. The true test of "Which curriculum is best?" happens when you open the boxes, explore its resources, and ultimately, once you start implementing it with children.
3. Develop a checklist or rubric of what you are looking for and use it consistently to evaluate options. 
A checklist or rubric will ensure that all decision-makers are evaluating the curriculum based on the same criteria and curriculum components that are most important to everyone in the school community, enabling you to feel assured that everyone has been included and that all stakeholders feel confident in the decision.
4. Gather the right team to select the curriculum. 
Want to know if a curriculum meets the needs of children, teachers, and families? Ask them! Provide them with opportunities to explore the curriculum and offer ways for them to provide input and suggestions. From large-group gatherings to individual surveys to one-on-one conversations, you can use many methods to gather feedback and information. Remember, people tend to respond best to specific, personalized—not general—requests, so be sure to ask for the feedback you need.
5. Reach out to current curriculum users and get their feedback and insight.  
After you have narrowed down your selection to a few TK curriculum options, look for testimonials from current customers to determine the meaningful signs of long-term value, such as the level of engagement from children and their families, impact on children's behavior, and growth and learning across all developmental domains; and whether teachers, children, and families are enjoying the school experience.
A Few Other Thoughts and a Downloadable Rubric to Help Get You Started
The Creative Curriculum for Transitional Kindergarten: California was developed for and in partnership with CA educators and is aligned to the California Preschool Learning Foundations.  It is play-based and whole-child focused. It honors the needs of multilingual learners, supports teachers in the work they do, and provides technology to make teachers' lives easier. Additionally, the curriculum empowers teachers to engage children's families—providing the very best start to school for four-year-old children in California.
In the meantime, as you open boxes of curriculum and begin to evaluate them, we suggest you refer back to this checklist, the California Department of Education UPK Curriculum Guidance for Programs Serving 4-Year-Old Children.  Leverage this guidance to help you evaluate materials as you begin the important task of selecting a TK curriculum, including taking a look at how The Creative Curriculum for Transitional Kindergarten: California stacks up. Feel free to add other items that matter most to you.