Product Demonstrations
Explore Preschool Classroom Materials in New Webinars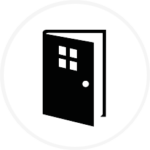 At Teaching Strategies, we believe children learn best from the world around them, and their exploration begins in your preschool classroom. High-quality classroom materials encourage children to investigate and play, support shared writing experiences, and allow them to make their own discoveries. Providing the right classroom resources helps guide teachers daily instruction and drives teacher effectiveness. Teaching Strategies is excited to share our new preschool classroom materials with you in two upcoming webinars.
Introducing The Essentials Kit: Teaching Strategies Preschool Classroom Materials
Wednesday, March 30 | 2pm ET
We are excited to introduce you to The Essentials Kit, which includes the materials your classroom community will use to investigate and play in all areas of the classroom, including resources for shared writing experiences and foundational, bilingual teaching materials to help facilitate instruction and save teachers time. The Essentials Kit ensures preschool children and teachers have equitable access to the materials they need to seamlessly guide and engage in meaningful daily learning experiences.
Exploring Open-Ended Preschool Classroom Materials
Wednesday, April 13 | 2pm ET
Explore why open-ended play is important to preschool classrooms and how it opens children's imaginations in the interest areas of your classroom and creates meaningful learning opportunities for all children, including multilingual learners. We will also explore The Kodo Kit, which includes sixteen unique tools and materials selected for their versatility, durability, and appeal to young children.