Best Practices
How Fort Worth ISD Teachers Got Their Nights and Weekends Back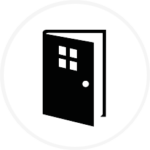 Since adopting The Creative Curriculum in 2021, the Fort Worth Independent School District (FWISD) has watched countless joyful learning experiences unfold in their classrooms; seen their community and its families deeply engage in their pre-K program; and even given teachers an invaluable resource, one they never expected to gain while implementing a new curriculum—more time.
We recently connected with a few of the district's teachers to discuss different ways The Creative Curriculum has helped them save time.
Technology Time Savers
Liliana Lopez, a multilingual pre-K teacher at Carter Park Elementary School, said The Creative Curriculum has helped simplify lesson planning by putting everything she needs right at her fingertips.
To create a plan, Liliana begins by choosing her study, which gives her instant access to six weeks of instruction on a topic that is interesting to children. The curriculum also provides teachers like Liliana with an overview of each daily plan, from the question of the day to read-aloud activities and small-group experiences.
"It gives us extra time to do something else. I don't have to spend my whole planning period doing a lesson plan or spend extra time outside of work doing it. Everything is already there, and it's so easy to use."
—Liliana Lopez, Pre-K Teacher, Carter Park Elementary School
Kendall Ladner, a pre-K3 teacher at FWISD, echoed Liliana's sentiment. She said her former curriculum, which was theme-based, required her to go on "a big hunt" for additional resources. Instead, The Creative Curriculum has everything she needs to lead meaningful, dynamic daily and weekly plans.
"Props to whoever made the planning tool. It's made life so much easier."
—Kendall Ladner, Pre-K3 Teacher, FWISD
Engaging Families With Ease
The Creative Curriculum has also promoted family engagement, which is a common challenge for many teachers. Family-focused tools and technology, including those that build and nurture open lines of communication, are especially valuable in communities like FWISD, which has a larger population of newcomers and high mobility during the school year.
Through The Creative Curriculum's family mobile app, families automatically receive a curated, multimedia playlist directly connected to classroom instruction any time a teacher adds a study to their planning calendar. Families can also access a selection of videos that depict real families modeling fun activities designed to support classroom learning in authentic ways. Many families in FWISD are multilingual, and resources provided in both English and Spanish allow all families to take part in the joy of their children's learning.
"A lot of my families have told me that they love how [family engagement] is embedded in the curriculum," Kendall said.
Game-Changing Room Arrangements
According to Kendall, the former curriculum used by FWISD was particularly taxing for teachers due to its emphasis on classroom themes.
"We would stay at school super late when it was time to switch to our next unit," she explained, adding how she would struggle to track down specific toys and materials for different classroom themes. But with The Creative Curriculum, gathering materials is not an issue.
"If I didn't have certain toys, my 3- and 4-year-olds would struggle grasping the concepts I was teaching. But with The Creative Curriculum, almost everything we need for each study is already in our classroom. And if we don't have something, it's very easy to find it. It's not like I have to go out and buy a new set of toys or props."
The play-based, hands-on studies within the curriculum also enable teachers to incorporate learning into every part of every day and seamlessly weave in lessons about everything from math to science to social—emotional learning.
Routines and Engagement Create Positive Classroom Environments
In addition, The Creative Curriculum has made it easier for teachers at FWISD to cultivate an uplifting classroom community and establish routines and structures young learners can expect each day. This has instilled children with a new level of investment in their own learning, helping to diminish negative behaviors in each classroom.
"They're able to work independently," Kendall said of the young learners in her classroom. "They are moving from interest area to interest area with ease. A few days ago, my principal looked in and said, 'The kids could run the classroom by themselves.' That's because they know the environment and they know what to do."
"There's an adage that says, 'People support what they help to create,' and I think that's what happens in the classroom with The Creative Curriculum. The children are helping create the atmosphere, and they're so engaged with the different things we're doing that I don't have to redirect them a lot…I think it's because they're doing what they love to do—they love to play and learn."
—Clara Williams,  Pre-K Teacher, FWISD
FWISD Used The Creative Curriculum to Establish an Early Learning Environment That Fosters Growth for Every Child