Company Updates
Keep Families Connected and Promote Health & Safety with Tadpoles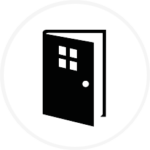 COVID-19 has posed new challenges for early childhood educators. At Teaching Strategies, we are hard at work building solutions to ensure early childhood educators are prepared for the new school year, no matter the back-to-school scenario.
While several existing Tadpoles® benefits play an even more important role in light of the pandemic, we're also working on enhancements that will address new challenges for this back-to-school season. With Tadpoles®, you can do the following:
Keep Families Connected
New two-way communication* enables instant messaging between school and home for families, teachers, and administrators.
Share important news and information with all program families in emergencies, or during business as usual, with emails, texts, and emergency alerts to staff and family members.
Securely share photos, videos, and up-to-the-minute information with a daily report giving families a glimpse into their child's routines and activities.
Ensure your family members are receiving daily reports with email verification and tracking.
Promote Healthy and Safety
Leverage new two-way communication* to facilitate curbside check-in procedures, thereby reducing or eliminating family member entry into the building.
Coming soon:

Log temperature checks with enhanced daily health tracking.
Capture responses and satisfy state, local, and program requirements with health screening questions.
In addition to these critical features of Tadpoles®, we announced our plans last week to build an even more comprehensive Distance Learning Solution—integrating curriculum, assessment, family engagement, communication, and professional development—that will enable early childhood education programs to
prepare for any back-to-school scenario;
ensure 24/7 access to curriculum;
build powerful family partnerships;
set teachers up for success; and
integrate formative assessment to assess COVID-19 learning loss.
Explore more of our solutions for early childhood education: