Uncategorized
Plan Your 2018 NAEYC Annual Conference Schedule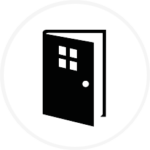 If you're planning to attend the 2018 NAEYC Annual Conference, you're probably starting to think about how you will spend your time in D.C. With more than 500 innovative sessions to choose from and more than 300 exhibitor booths to visit, you might be feeling a bit overwhelmed. That's where we come in!
Here are three suggestions for making the most of your time at the NAEYC Annual Conference.
"Why am I attending?"
Asking yourself why you're attending provides a foundation for your conference schedule planning. NAEYC offers more sessions than you could even dream of attending, so it's important to have a game plan. As you're selecting sessions, keep that question in the back of your mind and make sure that your session choices reflect what you hope to take away from your NAEYC experience. For example, if you're attending the conference to gain insights into industry trends, you might want to consider our In Defense of Whole-Child Curricula Use the NAEYC Itinerary Planner to see all session choices and build your own personalized schedule.
Pick a track.
Don't have time to sift through all of the session options? Then NAEYC's pre-planned "tracks" might be just what you're looking for. As you examine tracks planned for teachers, administrators, and coaches covering specialized topics, you'll discover curated schedules unique to your own role and interests. We recommend checking out the "Curriculum—Theories & Approaches" track featuring Teaching Strategies' own Vincent Costanza.
Don't forget about the "floor."
The exhibit hall this year will feature more than 300 vendors specializing in early childhood education, so make sure you schedule enough time to check out all the booths. We'll be at booth #507, and we hope you'll stop by to help us celebrate the 40th anniversary of Teaching Strategies! In our booth you can browse our curriculum displays, have your questions answered by our product support specialists, or enter a drawing for the chance to win a complete set of The Creative Curriculum®. Four winners will choose the curriculum set that works best for their program.
Want to know what Teaching Strategies is doing at NAEYC 2018?
Visit our 2018 NAEYC Annual Conference page for more information, including session descriptions, times, and locations; giveaway details; and more!