Uncategorized
Taking Control of Your Professional Development and Learning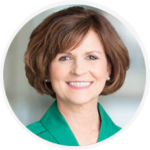 Beth White
Sr. Manager, PD Content, Teaching Strategies
Thirty-five years ago, in teachers' college, I was required to take one 1-credit course in "Education Technology." We met twice during the semester, for a couple hours each time. My chief take-aways were these:
(1) classroom film projectors are notoriously difficult to operate, and
(2) always have a Plan B.
I've found myself thinking about this "Plan B" recently. Often times, you have a Plan B to fall back to when things you can't control go awry. As things in our daily lives have shifted to allow for social distancing, many of us are quickly adopting our own "Plan Bs."
But one thing we can control that doesn't require us to have a "Plan B" is our own learning.
My colleague, Sandra Faria, and I have been promoting this key message in a webinar series.The webinars we are hosting focus on continuing professional development. An archived copy of the webinar is available to watch free, on-demand.
To help you take control of your own professional development and learning, we proposed a simple model for creating your own personalized plan. This model starts with identifying your strengths and needs. Then, you use your strengths as a scaffold from which to address your needs (yes—just like you do for the children you teach!).
We talked about different strategies to help identify resources to support your plan. Then, with our special guest Donna, we discussed ways to use questions to keep moving your professional development plan—and your professional practice—forward.
Professional Learning and Development Is Ongoing
Just like children, we have the ability to continue to grow, learn, and develop. To support your continuing personal development, Teaching Strategies has provided an ongoing series of webinars to help educators during the COVID-19 related school closures. Webinar topics range from ideas for partnering with families, to thoughts on completing spring checkpoints, to suggestions for taking control of your professional development—which is where Sandra and I come in. If you haven't already, I encourage you to browse our upcoming sessions. Be sure to sign-up for any and all that pique your interest.
Additionally, Teaching Strategies has made it easier than ever to continue engaging in professional development! You can now earn continuing education units (CEUs) through virtual and online methods of delivery.
My Own Plan B
When I was co-hosting the webinar mentioned above, my co-hosts and I had to fall back to our own "Plan B." We were about half-way into the hour-long live broadcast when the audio stopped working. Sandra and I, along with our special guest Donna Fowler and moderator Tim Reed, were each staring into the screen, saying something along the lines of, "I can't hear you! Can you hear me?"
It quickly became clear that we could not hear each other. And, all attendees couldn't hear us either. As a result, we had to make the decision to end the webinar early.
Technology has certainly changed since I first learned how to thread film through the knobs and spindles of a reel-to-reel projector (it's not as easy as it looks!). But, the idea that teachers always have another way of getting their messages across—well, that remains the same.
It was with this spirit that we immediately re-recorded the webinar. An archived copy of the webinar, Continuing Professional Development During COVID-19,  is available (in its entirety!) for viewing here.
A few decades from now, we may well be laughing about the quaint and simplistic  "technology" that was used to deliver instruction way back in the Learning-at-Home crisis of 2020. But, the fact that children need teachers in their lives who are knowledgeable, capable, caring, and effective—and who are themselves lifelong learners—will never change.
If you haven't already done so, we invite you to sit back and listen in.
Join us for a live webinar or watch an archive on-demand.
We're here to support you!
Don't forget about the available resources created to promote family engagement, health, safety, and distance learning.  Visit our homepage to learn more!