Company Updates
Taking the Cloud to the Next Level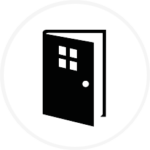 Innovation and Evolution of The Creative Curriculum Cloud
We believe that all children deserve a nurturing, engaging, and high-quality learning environment designed to support their unique needs throughout the critical, formative years.
To deliver on this commitment, we launched The Creative Curriculum Cloud in 2020 to help early childhood education programs navigate to the unique challenges of distance learning necessitated by the pandemic.
Since that initial launch, we've been hard at work, innovating The Creative Curriculum Cloud to ensure your continued success today and into the future. For the past two years, we've been listening carefully to your feedback and working to further address your needs.
In addressing your needs, we have evolved The Creative Curriculum Cloud from a solution for distance learning to a powerful productivity tool that can enable teachers at all experience levels—from novice to expert—to provide inspired, developmentally appropriate, whole-child learning experiences with everything they need at their fingertips. The Creative Curriculum Cloud is designed as an aid for teachers, facilitating everyday engagement and communication and streamlining admin tasks, so that teachers can have more meaningful interactions with every child.
Here are some highlights of the innovations we've delivered over the past two years to realize the true potential of The Creative Curriculum Cloud.
While we are proud of the progress we have made, we will continue to innovate on The Creative Curriculum Cloud. To learn more, explore The Creative Curriculum Cloud.