Uncategorized
Using GOLD for Formative Assessment in the Time of Covid-19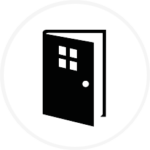 As you are preparing to return to school—virtually, in person, or a hybrid of the two—no doubt you are working at hurried speeds to plan meaningful learning experiences for children.
Regardless of your school's or program's model of instructional delivery this year, effective teaching depends on responsive planning; responsive planning depends on formative assessment; and formative assessment depends on authentic observation of children's demonstrated knowledge, skills, and abilities.
The question, then, is this: How do you collect authentic, observation-based data when you are providing instruction remotely?
The National Association for the Education of Young Children (NAEYC) emphasizes the importance of knowing the appropriate uses of formative assessment tools like GOLD and cautions against its inappropriate uses. NAEYC says of formative assessment: "While it is systematic in that it has a fixed plan and structure, it is individualized, flexible to meet the context, and comprehensive."(1)
GOLD remains what it has always been—an observation-based formative assessment tool that is, in fact, systematic, with a fixed plan and structure. It is also individualized, comprehensive, and flexible to meet the context, even if that context is "distance learning." GOLD was specifically designed to help educators gather and interpret the most authentic data about children as they are engaged in developmentally appropriate experiences and projects, regardless of where or with whom those experiences take place.
Even if your program is engaged in full-time distance learning, teachers will still need to collect data to measure children's development in order to individualize teaching and learning and report on child outcomes. During this time of fast-changing expectations for teachers, you as an administrator can help them stay focused on the intended uses and correct implementation of GOLD as a valid and reliable whole-child formative assessment instrument.
To help you prepare for this unique school year supporting planning, teaching, learning, and formative assessment in the time of COVID-19, we have created several new resources:
For all users
☞ For administrators: GOLD Guidance: The Impact of Assessing Children's Development and Learning With a Smaller Item Set
For users of the Kindergarten Entry Assessment Survey
☞ For teachers and administrators: Resources to support KEA
☞ For teachers: Family-facing prompts for KEA
☞ For teachers: Sample letter to families about formative assessment
Three routes to effective formative assessment during distance learning.
Recommendation 1: Use every opportunity to provide feedback.
Hattie (2009) said feedback and effective teaching together can powerfully enhance learning. Tunstall and Gipps (1996) classified feedback as evaluative or descriptive and indicate that descriptive feedback that provides guidance for improvement can make the biggest difference for children's learning.
Teachers using online platforms such as Zoom and Google Classroom to deliver instruction can use these systems to conduct observations of children as they engage in work. Such observations can be done in a whole-group setting, especially if there are two teachers, but they are most manageable when children are in small groups. How can teachers do this remotely?
Using what she knows about each child and the most recent information in GOLD, a teacher can create small groups just as she does in the classroom. She can set up separate times for each small group to meet for a short Intentional Teaching Experience that would give the children more opportunities for one-on-one feedback and give the teacher more opportunities to observe the children's learning in real time. If teachers then take this information and reflect on it, they can adapt their plan for the next small-group meeting to respond to the needs of the children.
Recommendation 2: Engage families.
Now more than ever, the partnerships that programs and teachers build with families are essential to effectively supporting children's development.
The National Center on Parent, Family, and Community Engagement(2) encourages early learning programs to consider the perspectives of families when sharing information. Communication between teachers and families is most effective when teachers both provide information to families and receive it from them. Teachers who explicitly seek to include the ideas and opinions of parents and other family members in planning learning experiences for their children will develop the strongest partnerships.
Families may be unfamiliar with formative assessment, but their contributions to it will be invaluable, particularly during distance learning. In order to engage them in formative assessment of their children's development, we recommend the following:
Set families up for success. Families are having to learn a lot of things on the fly; how to assess their children's knowledge, skills, and abilities shouldn't be one of them. Give them examples of the types of documentation they can add (photos, video clips, audio clips, or short notes) and provide clear guidance on how to add documentation. Check here for guidance on managing family observations and here for ideas to share with families about how they can add observations.
Give prompts on what to look for. For teachers and caregivers, noticing milestones in children's development may be second nature. For families, it may not be as easy. Provide families with examples of milestones they may want to take note of these include activities or skills children do for the first time or do with greater sophistication or frequency or with less prompting from an adult.
Ask families to express why the observation was important to them. The best documentation is the kind that relays why a recorded instance of learning was meaningful. In this case, you want to know what it meant to a parent or family member. This guided reflection may prompt responses that give the teacher insight into the child's development that she wouldn't otherwise have, such as the family's expectations, cultural beliefs, or personal experiences with schooling.
Encourage families to share their observations with their children. Remember what we said about feedback? It doesn't matter who delivers the feedback, as long as it's delivered in a positive tone and focused on scaffolding the child's continued development. Remind families that giving children specific feedback not only encourages learning, it also fuels the continued development of strong relationships.
Recommendation 3: Use digital resources.
While the question asked here—How do we collect authentic, observation-based data when we are providing instruction remotely?—is about assessment, we cannot answer that question without also speaking about curriculum.
The Creative Curriculum Cloud, a new product launched by Teaching Strategies last week, includes a wealth of digital resources to support planning, teaching, assessment of learning, and two-way, real-time communications with families. The new Digital Content Library gives teachers access to essential components of The Creative Curriculum (such as foundation volumes, Teaching Guides, Intentional Teaching Experiences, and Mighty Minutes) that they can use when they engage with children for either in-person or distance learning.
The Creative Curriculum Cloud also offers many resources specifically designed to be shared with families. These resources are full of ideas for simple, developmentally appropriate activities that families can easily do with their children using materials typically found at home. Furthermore, many of these activities include prompts to guide the adult's interactions with and observation of the child.
Any teacher with a current login for MyTeachingStrategies (regardless of whether or not the program has subscribed to The Creative Curriculum Cloud) will have access to the enhanced communication tool found in the Family area. This communication tool offers secure, real-time, two-way communication with each family via a family member's email address. The tool makes it easier than ever for a family member to share documentation with a teacher—and also easier for the teacher to instantly add that documentation into GOLD.
Learn more about these and many other ideas for supporting planning, teaching, learning, and formative assessment in the time of COVID-19 by viewing a variety of supports we have created to help you prepare for this unique school year and join us for our upcoming webinar on this topic.
Webinar On Demand: Using GOLD for Kindergarten Entry Assessment in the Time of COVID-19