Product Demo
The Creative Curriculum for Infants, Toddlers & Twos: The #1 Ranked Infants and Toddlers Program
Recorded: Wednesday, October 4, 2023
About this Session
Join early childhood experts from Teaching Strategies for a look inside The Creative Curriculum for Infants, Toddlers & Twos and The Creative Curriculum Expanded Daily Resources for Twos.
Discover a top-ranked curriculum that creates meaningful learning opportunities in the everyday moments you have with the youngest learners in your program and helps create a seamless transition for them from home to school.
Explore our studies for twos and how our technology is built to make your life easier and your connection to children's families stronger.
Presenters
Erin Kester
Regional Professional Development Manager
Teaching Strategies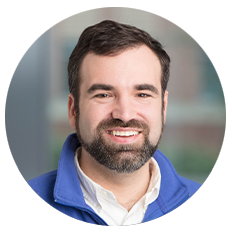 Tim Reed
Director, Product Marketing
Teaching Strategies