Webinar Series
Extending Empathy to Families Experiencing Trauma
Recorded: Wednesday, February 10, 2021
About this Session
Join us in a conversation with Janet Pozmantier, Founding Director, Center for School Behavioral Health at Mental Health America of Greater Houston, in the next part of our webinar series on Trauma Informed Care and Instruction. Knowing more families than ever are struggling right now from a variety of impacts and influences, we'll discuss strategies for engaging and partnering with families with empathy and solution oriented non-judgment that helps drive consistency and security for children.
Presenters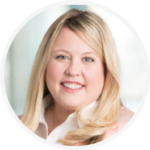 Breeyn Mack
Senior Vice President of Education
Teaching Strategies
Janet Pozmantier, M.S., LPC, LMFT, RPT
Consultant & Professional Trainer
Watch More from this Series
Trauma Informed Care & Instruction
Due to the popularity of our "Educating Yourself and the Field About Trauma and Its Impact" webinar, we've added three additional webinars to the series. Throughout the series you'll hear from experts in the field about trauma and its impact, learn how to support children and families in the aftermath of traumatic events, and get strategies for providing responsive care and encouraging resiliency—all of which are more important than ever before.