Webinar
Support Spotlight: Assess Area
Recorded: Wednesday, December 21, 2022
About this Session
This 60-minute support webinar walks teachers through the Assess area of the Teaching Strategies platform.
We will begin by showing how teachers can use the At a Glance dashboard to gain actable insight into their documentation collection.
Next, we will demonstrate how teachers can use Add Documentation to upload evidence of children's knowledge, skills, and abilities and connect those to objectives for development and learning.
Then, we will show how teachers can use View Documentation to manage their documentation collection.
Finally, we will highlight how teachers can use the Checkpoint dashboard to enter and finalize their checkpoint ratings.
Note: This webinar is for teachers using GOLD.
While we are not able to provide training certificates for attending, you will receive a proof of attendance email 24 hours after the session if you attend live.
We are recording this session and will email all registrants the on-demand recording the day after the session.
Presenters
Chloe McCabe
Community Manager
Teaching Strategies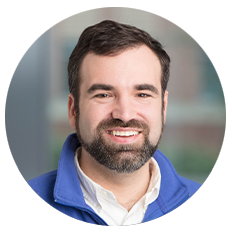 Tim Reed
Director, Product Marketing
Teaching Strategies