Company Updates
12 Blogs Educators Loved This Year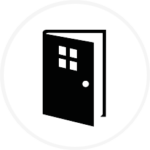 2021 has been another unprecedented year for educators, children, and families. While school policies continued to change and evolve, teachers never stopped caring for and educating children. Throughout the year, we've worked to provide blogs on best practices and new solutions to support educators everywhere through the many changes.
Below, we've compiled a list of some of the blog posts that educators found most helpful in 2021.
Teaching the Whole Child
Amidst all the changes this year, teaching and learning were still at the core of every classroom. Classrooms around the country continued to allow children to investigate and explore as they learned together. Below are four blogs to help guide your teaching practice.
Creating a Caring and Inclusive Classroom Community
While teaching and learning are the core of the classroom, a caring classroom community is the heart. Making sure that all children and families feel welcome and seen, while supporting children's social and emotional development, does not happen without intention and planning. Below are four blogs that offer guidance on supporting, including, and celebrating all children and families in your classroom community.
New Solutions for Early Childhood Educators
2021 was also a busy and exciting year for us here at Teaching Strategies. Throughout the year, we were able to offer new solutions to our partners in the field that met their needs and made their days easier. Below, we share blogs highlighting four of those new solutions.
Never Miss an Update
Subscribe to Teaching Strategies to get the latest information about our solutions, upcoming webinars, and new blog posts.
Subscribe Now