Best Practices
Taking a Collective Deep Breath: Reflections on 2020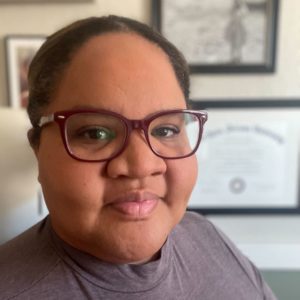 Nicol Russell, Ed.D.
Vice President, Implementation Research, Teaching Strategies
It's December. Yes, December. In March, like me, you probably couldn't have imagined what December now looks like. We were just beginning to experience what became a long-lasting global pandemic that has shaped our current reality in ways we could not have anticipated. Remote learning for preschool children? Ridiculous, we may have said. Home visitation conducted from a distance? No way, we might have said. Early learning conferences for thousands of practitioners on digital platforms? Disasters in waiting, perhaps we said. Yes, nine months ago we may have thought a successful year with our precious young ones was beyond our reach.
However, if we take a step back and reflect on what we were able to accomplish in 2020, I think you may be quite impressed by your own competence, your commitment to children and families, and your ability to persist.
So, I'm here to invite you to participate in taking a collective deep breath with me. One of the first things I learned in the practice of yoga is the importance of breathing. One of my first teachers said, "Your goal is to breathe just as well at the end of class as you do at the start of class." What she was encouraging us to do was be mindful of our breathing, controlling and regulating it so that it would be steady and calm throughout our exercise and at its completion. This makes sense, right?
At the end of a yoga session I expect to be rejuvenated, not so exhausted I needed time for recovery. I think the same is true of the work we do with or on behalf of young children. We want to feel invigorated by work and not just depleted. Now, I used to be a teacher of two-year-olds, so of course I know there are days you make it home and you are not even sure how you survived. However, we shouldn't be in a perpetual state of exhaustion to the point where we feel we simply cannot go on in our work. What an awful feeling to have. So, how does taking a breath help?
For one thing, taking a break for a deep breath gives us the time and space to put aside the negative feelings and make room for the positive feelings. It's hard to recall what went well if our brain is just flooded, like tsunami waves, with unhelpful thoughts. Taking a breath lets us reorient ourselves to the positive. So, right now, I want you to breathe in, then out with a deep, full, steady breath and think of what went well this year. Here are some things you may say about yourself to yourself:
Children still know I love them and care for their well-being.
Families see me as a trusted partner who is working diligently to support them with at home learning.
I have become an innovator, learning to adapt my teaching practices to a variety of settings.
I have become a much better user of technology for my teaching practices.
I made time to take care of my personal health and well-being.
The second beneficial part of taking a breath is the opportunity you have to set a new intention for what's ahead. The next half of the school year will begin in January 2021. Taking a breath now can give you the encouragement you need to create a plan for a successful remainder of the year. As you begin your planning, here are some things you may want to keep in mind:
Keep relationships with children at the center of your teaching practices.
Give yourself permission to enjoy the little things. Perhaps it's a child you made you laugh or a funny anecdote a family member sent you online. Enjoy those moments.
Keep thinking of ways to involve families. They are your connection to the children.
You are in a marathon, not a sprint; steady yourself to endure through the year.
If you use GOLD or The Creative Curriculum , make time to learn about all of the digital resources you have access to. The more familiar you become with the resources—designed with you, the practitioner, in mind—the more success you will have in using them. Here is a recent blog on the Top 10 Teaching Strategies Innovations in 2020.
"It always seems impossible until it is done." This is one of my favorite quotes by Nelson Mandela, an exemplar of persistence and endurance through seemingly insurmountable conditions. I've thought quite a bit about this quote in 2020. I have literally written this quote over and over again in the last nine months, each time using it to remind me that as difficult as things may seem, success is just on the other side. If it helps you, I hope you'll remember it, too.
We are continuing our monthly Head Start Site and Instructional Leadership webinar series through June 2021! Register for our upcoming Head Start webinars today!
Register for Upcoming Head Start Webinars >
And if you've missed our Head Start webinars from this year, you can watch the entire library of on-demand webinars at any time!
On-Demand Head Start Webinars >