Best Practices
Windows and Mirrors: Creating a Diverse Classroom Library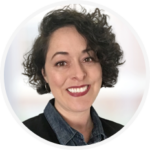 Clarissa Martínez
Dual-Language Content Manager, Teaching Strategies
We all have those children's books that we remember from our childhood. The books we "read" over and over, long before we could even read the book's individual words. The books with characters that felt like members of our families. The books with the illustrations that captured our imagination and transported us to a different world. There are probably even books we can still recite from memory.
Do you remember the feeling when you found a book that featured people, families, environments, or situations that reflected your own life? That feeling of being "seen" and understood? It might have felt like looking in a mirror. I remember reading a book with a little girl with dark hair getting ready for a party. It instantly became my favorite book. I could put myself into the story. I was experiencing the story more deeply because I saw myself. I still enjoyed the stories about badgers, little pigs, and blonde princes and princesses, but there was something powerful about connecting with this little dark-haired girl who, in a small way, was like me.
When considering the diversity of the books in your classroom, think of mirrors and windows. Mirrors reflect who we are. Windows give us a view into new worlds.
Creating a Library of Mirrors
Include books in your classroom collection that reflect the children in your class year-round. Look for books that authentically portray the backgrounds and life experiences of the children in your community. Notice which books seem to generate discussions about children's lives and experiences and seek out similar titles that are also likely to resonate with the children.
Adding "Windows" to Your Library
Even if you have little cultural diversity in your classroom, children's books are a beautiful way to offer windows into the lives and experiences of other people. For example, I remember being so envious of the people in books and on TV who had stoops and neighbors nearby! Books offer opportunities to take a peek into the lives of other people, places, ideas, and ways of life and help us understand, dream, question, and wonder.
Discovering Powerful Stories
Whether you are looking for windows or mirrors (or both) for your classrooms, there are many resources out there to help you.
Visit your local library for recommendations for books that feature diversity. They often have access to books in many languages, too!
Check out resources like diversebookfinder.org and littlefreelibrary.org.
If your community isn't reflected in the books you find, invite the children's families to help create your own stories! Use family photos or pictures from magazines to illustrate a classroom book about family celebrations, colors, numbers, letters, shapes, or places in your community.
Share stories with settings that are different from your own community. Wonder together with the children about what it would be like to live there.
Highlight books from The Creative Curriculum Children's Book Collection that mirror (or offer a window into) children's lives and cultures.
Remember that, while stories with animal characters can help all children identify with characters, they are not a substitute for stories with real, human characters.
Keep in mind that these "mirrors" and "windows" are always with us. Think of the books you read, the movies you watch, or the television shows you enjoy. Some of them resonate with us by somehow "mirroring" who we are, what we know, and what we love. We knowingly nod, cry, or laugh at the truth we share. Other stories offer us a "window" into an experience or place we have never known. Often, we'll be surprised and wonder at the differences, even if we connect to a shared truth. There is beauty in validation of our experiences and in seeing the world with a new perspective.
The Digital Children's Library
For those using The Creative Curriculum for Preschool or for Kindergarten, the Digital Children's Library is available within The Creative Curriculum Cloud and the Teaching Strategies Family Mobile App.