Best Practices
Dear New Teachers: 12 Must-Read Blog Posts to Start Your Career Off Right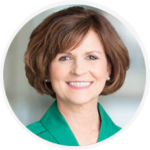 Beth White
Sr. Manager, PD Content, Teaching Strategies
I heard from an old friend recently who told me that her daughter had decided to become a preschool teacher.  (My response: "Yay!") She followed up by saying, "You know her. She not only wants to be a preschool teacher; she wants to be a great preschool teacher, the kind that families are still talking about when their children graduate from high school." (My response: More "Yay!")
She then asked if I could suggest some reading material—perhaps a book or an article or two on best practices—that could help her daughter get off to a solid start. (My response: "Are you kidding me? Let me hook you up!")
And then, I immediately headed to the Teaching Strategies blog.
As I clicked through—and reread—many of the posts that have been added in the last year or so, I was reminded of how very often I am inspired both by my colleagues here at Teaching Strategies and by so many other early childhood educators that we get to work with from around the country. Even after more than three decades of working with children, teachers, and administrators, I am happy to report that I am still learning. And I love sharing that learning because, well, that's what teachers do.
It wasn't easy narrowing down my selections, but I eventually got it to a mere dozen. Here's my list of the 12 Must-Read Blog Posts that I would recommend any new teacher take a look at to obtain a well-rounded base of information, guidance, and best practices for starting the incredibly important journey of becoming an early childhood teacher. These are the posts that I've read that made me think, "Boy, do I wish I'd known that 30 years ago."
So, to all of you who are new teachers, are thinking of becoming teachers, or know a new teacher, this list is for you. I've divided the list into several categories of information that all teachers will find important, regardless of their years of experience, and that new teachers may find particularly insightful.
Building Relationships
Creating Environments
Facilitating Learning
Celebrating Your "Why"
But wait! There's more!
I have additional good news for all you prospective new teachers out there (or—for those of you who are like the friend who recently wrote me—people who love the people who are becoming new teachers!). We also offer a set of free resources to support new teachers. We've divided the resources into some of these same important categories and believe that they will help new teachers enjoy a great start—not just for the school year ahead but for a whole, wonderful career as an early childhood educator.
The Ready, Set, Go! Teacher Toolkit
With resources to build caring classroom communities and facilitate meaningful classroom experiences, new and experienced teachers can start the preschool year off right with this free toolkit.