Best Practices
Educating the Whole Child: Teaching Children to Read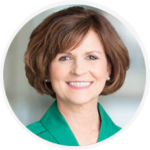 Beth White
Sr. Manager, PD Content, Teaching Strategies
It has been said that the debate over how best to teach children to read began the day after humans learned to commit words to paper. Indeed, opinions about reading instruction are often so strong that it is one of the few topics in early childhood education that is referred to as a "war."
Here at Teaching Strategies, we are often asked about our approach to reading instruction. Frequently, those questions include specific labels and preconceptions.
"Do you have a phonics program?"
"Do you support whole-language reading instruction?"
"Does The Creative Curriculum have anything to say about 'balanced literacy'?"
For anyone coming to us with these questions, I point them to two important resources. One is our foundation volume on this topic (The Creative Curriculum for Preschool, Volume 4: Language and Literacy [2020], or The Creative Curriculum for Preschool Sixth Edition, Volume 3: Literacy [2016]). The other resource is our 38 objectives for development and learning. These resources make clear that questions about reading instruction cannot be answered in simple Yes or No responses.
Reading is a complex process.
To successfully construct meaning from written symbols requires skills beyond even those addressed in the language and literacy objectives. Any curriculum that reduces the efficacy of reading instruction to a single magic bullet is misrepresenting the broad scope of abilities required for children to decode words, comprehend text, make predictions, draw conclusions, construct new knowledge, and ask new questions.
Instruction in phonics and phonemic awareness is necessary but, alone, won't ensure a robust vocabulary.
Repetitive drills with sight words can help children build a whole "word wall" of known words, but won't ensure their ability to decode unknown words. And each of these exercises alone certainly won't lead to the development of content knowledge or to the innate desire to "read to learn more."
Even experiences with our most treasured read-alouds, nursery rhymes, and singalongs, while they may nurture a wide variety of skills and abilities, can't do the whole job of teaching children to read for themselves.
And none of these methods employed alone will encourage children to become consumed by the unquenchable thirst for learning that defines a lifelong reader—one who is both proficient in and compelled by the written word.
So how do we get there?
The highest quality reading instruction involves cultivating relationships—whether that looks like guiding children to discover the academic relationships of sounds to letters, letters to words, and words to meaning, or nurturing the emotional relationships that adults help children forge with books and stories, characters and their fates, and a world of ideas beyond their own.
Here at Teaching Strategies, we believe that a lifetime of proficiency as a reader and writer—and high regard for the written word—begins long before "the third-grade test."  It begins long before a child reaches elementary school. It begins even before a child attends preschool.
In fact, when you look at the progressions of development and learning for the objectives related to language and literacy, you see that acquisition of many of these skills begin during the first year or two of a child's life. And by the time a child completes preschool, only the most complex of those skills—using context clues to read and comprehend texts, reading fluently, and writing using conventions—are not yet included in the set of widely held expectations for typically developing children of that age.
Two points stand out. One, there are plenty of developmentally appropriate experiences we can plan for and implement in a classroom of three- and four-year-old children to support the complex work of language development and literacy learning. And two, none of those experiences must be confined to what you might think of as a "literacy block" in your daily schedule.
Simplifying the complex, all day long
Learning to read is indeed a complex process. But reading instruction need not be.
In fact, learning to read is made most difficult when it is presented in complex, arbitrary, and artificial ways, devoid of meaningful context, or inconsiderate of children's current abilities.
Infinitely more important than a literacy block in a daily schedule is a literacy-rich environment that welcomes children every day. Children experience the world in a very integrated fashion, with eager brains and active bodies. Learning to read—like learning any skill—is easiest when instruction occurs in ways that are integrated and that make sense to children, in ways that are interesting to them, and in ways that are challenging but not frustrating. When learning occurs like this, children enjoy the experience and are empowered to build on their existing skills.
At the intersection of meaningful, interesting, and joyful learning and strengths-based approaches to teaching you will find The Creative Curriculum for Preschool.
In a typical preschool classroom that uses resources from The Creative Curriculum, children have multiple opportunities throughout the day to develop essential skills in developmentally appropriate ways. The foundation volumes I referenced earlier each offer nearly 200 pages of ideas, strategies, and suggestions for creating a literacy-rich classroom that intentionally supports reading instruction all day, every day.
An Early Childhood Educator's Guide to a Whole-Child Approach
For everything you need to know about the whole-child approach, download our free eBook today.