Uncategorized
Exploring Trauma and Its Impacts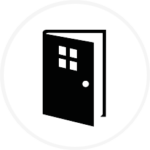 Trauma is unfortunately a part of life for many adults, children, and families. Over the past several weeks, we at Teaching Strategies have been exploring trauma, its impacts, and how we can better support children and families in our classroom communities who are experiencing trauma.
Educating Yourself and the Field About Trauma and Its Impact
In our first webinar, Teaching Strategies Vice Chair of the Board, Kai-Leé Berke, shared a personal story about how her early childhood teachers helped mitigate the negative impact of trauma in her life and discussed ways educators can inform themselves and others about trauma.
Supporting Families Through Difficult Times and Trauma
For the second webinar, we were joined by Janet Pozmantier, whose role as the Founding Director at the Center for School Behavioral Health at Mental Health America of Greater Houston has given her significant exposure to and experience in helping families navigate trauma and its effects. Janet shared a variety of strategies for engaging and partnering with families who are experiencing trauma with empathy and oriented non-judgment that helps drive consistency and security for children.
Working with Trauma-Impacted Young Children: A Practitioner Perspective
In our third webinar, we explored why relationships are so important for trauma-informed instruction. Michelle Brennan, an educator from The Lourie Center for Children's Social & Emotional Wellness, shared practical strategies for engaging and consistently communicating with children who are experiencing trauma as well as self-care tips for the educators who work with them.
Tools to Weather the Storm: Protective Factors and Resiliency
In our fourth and final webinar, Tools to Weather the Storm: Protective Factors and Resiliency, we explored how fostering resiliency in every child can help mitigate the lasting negative impacts of childhood trauma.  We also offered a brief introduction to Al's Pals, a nationally recognized social-emotional learning curriculum that promotes resiliency and fosters protective factors in young children, which is now part of the Teaching Strategies family.