Webinar Series
Working with Trauma-Impacted Young Children: A Practitioner Perspective
Recorded: Wednesday, February 24, 2021
About this Session
In this third installment of our four-part webinar series on Trauma Informed Care and Instruction, you'll have the opportunity to learn how and why relationships are so important for trauma-informed instruction; take away practical and effective strategies for supporting children who have experienced trauma; and understand why it's so essential for teachers who work with trauma-impacted young children to prioritize and practice self-compassion and self-care.
Presenters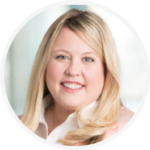 Breeyn Mack
Senior Vice President of Education
Teaching Strategies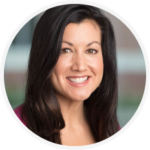 Kai-leé Berke
Co-Founder
Noni Educational Solutions
Michelle Brennan
Educational Coordinator of the Theraputic Nursery Program (TNP)
Lourie Center for Children's Social & Emotional Wellness
Watch More from this Series
Trauma Informed Care & Instruction
Due to the popularity of our "Educating Yourself and the Field About Trauma and Its Impact" webinar, we've added three additional webinars to the series. Throughout the series you'll hear from experts in the field about trauma and its impact, learn how to support children and families in the aftermath of traumatic events, and get strategies for providing responsive care and encouraging resiliency—all of which are more important than ever before.