Best Practices
Where Is the Money? Federal Rescue Dollars in Your Community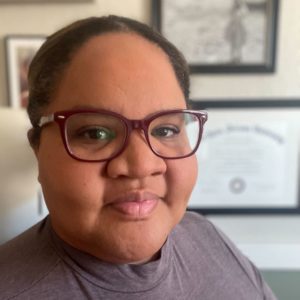 Nicol Russell, Ed.D.
Vice President, Implementation Research, Teaching Strategies
Pandemic relief dollars have flooded states' budgets since March 2020, but few administrators and educators have been included in conversations around usage and availability. Recently, I sat down with Kylie Wheeler, Applied Research and Policy Manager, and Courtney Moore, Policy Associate, from Children's Funding Project to better understand trends in spending and resources to find out how your state and local leaders have used the money.
Prior to the pandemic, Children's Funding Project focused on local dedicated funding. How has COVID shifted your work?
Kylie: Before 2020, our team focused on generating new public funding for children and youth by way of voter-approved children's funds and other emerging sources of new money. While that has continued to be one of our key aims, the pandemic broadened the range of approaches we take to empower communities and states to fund programs and services for their kids.
A key reason for this shift is the unprecedented amount of federal relief funding that came to cities, counties, and states across the country. We immediately saw a need to work with states and communities to leverage these new federal funds for their children and youth in a way that we had not before, given our local focus. Since March 2020, we have dedicated time and resources to developing tools and materials that help communities determine how they can leverage federal relief funding to support children and youth. Our next step is to determine how this one-time influx of funds can transition into long-term, sustainable investments.
What have been the focuses of investments? Have you seen patterns in state and local investments?
Kylie: Using American Rescue Plan dollars to backfill severely stressed state and local government revenue loss was one of the earliest and highest-level trends. That said, as more time has passed and budgets have stabilized, we have seen many states and communities invest the remainder of these funds in child-centered equitable pandemic recovery. We're proud to have created an American Rescue Plan database for a wide range of examples of these investments.
What has been the impact of American Rescue Plan dollars on early childhood programs across states? Are there any programs your team has been especially excited to hear about?
Courtney: Our team has spotlighted exciting and innovative examples of federal relief spending in our community profiles series. Of particular note is the profile of Milwaukee, WI, where leaders have allocated $7 million of the city's Local Fiscal Recovery Funds to a diverse set of early care and education-focused efforts, including one intended to bring more young Black men into the child care workforce.
For a more complete picture of the creative ways that states, counties, cities, and others have used American Rescue Plan funds for children and families, we encourage you to explore our American Rescue Plan database.
What should providers know about how their state and local funds are being spent?
Courtney: Providers may still be able to impact how American Rescue Plan funds are used by state and local leaders. We encourage direct service providers who are unsure about where their state or locality is in the process of allocating and spending these funds to start by visiting their governments' official websites. There, most states, counties, and cities have a central page or pages with information on plans, reporting, and funding opportunities related to the American Rescue Plan. If the answers are still unclear, don't be afraid to ask questions and hold leaders accountable.
Finally, because we are always stronger together, we recommend that providers investigate what their local networks, child care advocacy organizations, and child-and-youth-focused coalitions are already doing to influence American Rescue Plan spending decisions.
Children's Funding Project describes itself as "a nonprofit social impact organization that helps communities and states expand equitable opportunities for children and youth through strategic public financing." Through "hands-on technical assistance and collection of resources," they aim to "help advocates, policy-makers, public agencies, and funders identify and align existing funding, generate new revenue, and implement strategies to administer funds in ways that maximize their impact."
How to Navigate CFP Funding Resource
If you are a child care provider navigating the CFP resource, the first place to start is the home page of the American Rescue Plan Database. Here, you can dive into nine tabs of information about the American Rescue Plan (ARPA). The first important tab to explore is the Funding Overview for States and Territories tab, which provides information on how much funding each state received from the different phases of ARPA and who the key decision-maker is for each state when it comes to determining how the funds will be allocated statewide.
The second important tab to explore is the Examples of Child-Centered American Rescue Plan Spending tab. This tab can be filtered down by location, recipient type, funding stream, age group, and focus area. These two tabs are a great place to start when examining which ARPA funds have been used in your location, who is in charge of allocating funding, and how that may relate to child care needs you seek funding for. You can also explore the American Rescue Plan FAQ Page, which provides specific links to other resources that have information on where the ARPA funds have been distributed and when they are available for use.
Quick Guide to Investing in Early Learning Using ESSER Funding
Several funding priorities make it possible to implement developmentally appropriate instructional programs that prepare our earliest learners for success in school, work, and life.