Best Practices
What I Wish I'd Known: How to Build a Strong Learning Community in the Classroom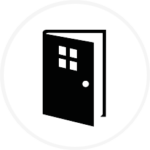 Today, we're inviting our colleague, Emily Simon, back to the blog to talk about her experiences beginning the school year as a new teacher. Last year, she shared exciting updates on The Creative Curriculum for Preschool support resources. Continue reading below to hear her story of struggling to create a successful classroom community.
---
My toughest year of teaching was my second year. Yes, you read that right—not my first year, but my second.
You see, my first year teaching, I taught fifth grade. But just two weeks before the start of my second year, I found out I'd be teaching first grade.
In the moment, I thought my biggest challenge would be moving and setting up my physical classroom environment. Once that was completed, I thought I would be in the clear. I had teammates who were helping me learn the new standards and curriculum, and I had a full year of teaching under my belt already—what could go wrong?
Well, a lot! Because I was so focused on the physical learning environment, I forgot about the essential preparations I needed to take to support the children in my classroom. I crammed the typical "back-to-school" activities—learning names, setting classroom rules, establishing routines and expectations, etc.—into the first two days to ensure we started learning right away. While this may have been semi-successful with fifth graders, it was detrimental to the success of these younger learners.
My classroom community wasn't working.
Throughout the year I planned intentional experiences that I expected to be successful and impactful. But day after day they fell far short of my expectations. The day was spent not teaching but rather redirecting. My classroom quickly devolved into chaos and by the end of each day, both I and the children felt defeated and frustrated.
Thankfully, I was able to turn to a supportive team member, Allison Anderson.
In Mrs. Anderson's classroom, the children were flourishing. They were working independently, they were engaged, they were treating the classroom and each other with respect, and they were learning. I couldn't understand it. We collaborated on our lesson plans—those same intentional experiences that were failing in my classroom were thriving in her classroom. What was the difference?
The difference was the first six weeks.
Mrs. Anderson didn't cram that "back-to-school stuff" into two days like I had. She spent weeks on it. She didn't separate it from the learning that needed to occur as I had. In fact, Mrs. Anderson didn't view it as "back-to-school stuff" at all. Instead, she treated it as it should be treated: like the "most important thing we do all school year." Through her methodical approach, the children learned the names of their peers and the teachers they would interact with on a daily basis, helped to establish the classroom rules, spent time practicing how to work independently and in groups, and had opportunities to begin to build positive relationships with her and with each other. In short, her children created the positive classroom community—not her. Her children were given the opportunity to build and foster the social-emotional skills that are critical to a successful year of academic learning and growth.
The key to a successful school year is setting a strong foundation.
The most beautifully crafted house will still crumble if the foundation is unstable. That year, my classroom crumbled. I didn't set the foundation, and as a result, I failed the children in my class.
The following school year, I focused on helping the children build a positive classroom community over the course of the first six weeks and not two days, and it made all the difference. Looking back, I still wouldn't say that year was "easy." Sure, it was more successful; my children and I left each day feeling excited and accomplished instead of defeated and frustrated, but for me, it was still hard. 
I didn't have the resources I needed.
I was missing the resources I needed to seamlessly lay the foundation for a positive classroom community in the first six weeks, and I certainly didn't have the resources to maintain it for the rest of the year.
I spent countless hours that third year before and after school (and on the weekends), researching and carefully curating my own resources to create a positive classroom community and overcome the challenges I faced on a daily basis—oh, how I wish I had the resources in The First Six Weeks: Building Your Classroom Community!
It not only provides the research-based resources to create a positive classroom community but, through its careful design and intentionally curated contents, it addresses the challenges most teachers, including myself, face:
Little to no planning time
Diverse classrooms, with English being a second language for many children
Low family engagement rates
Vast differences in children's abilities and knowledge
Behavior issues causing time to be spent on redirecting
The First Six Weeks: Building Your Classroom Community is the key to a successful school year. See why for yourself:
It's never too early to start thinking about, preparing for, and investing in the next school year. Take time to reflect on your current classroom environment. Is it warm? Is it welcoming? Are children asking questions and taking ownership of their learning? How much time are you spending redirecting children instead of interacting with them and extending their learning? Your classroom throughout the year will reflect the foundation you build at the beginning of the year.
Maintain the child-directed, positive classroom community year-round: