Best Practices
How Schools Can Utilize Title I Dollars to Improve School Climate Post-COVID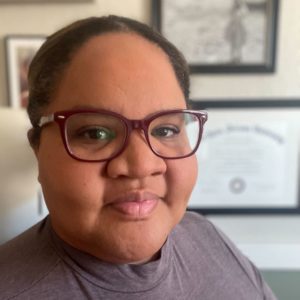 Nicol Russell, Ed.D.
Vice President, Implementation Research, Teaching Strategies
Now more than ever before, a positive school climate is critical to school success. The US Department of Education's National Center on Safe and Supportive Living Environments defines "school climate" as the way in which members of the community experience the school, such as through interpersonal relationships, staff routines, and even organizational structure.
PK-3 professionals, in particular, likely appreciate this definition's attention to community, not just students and their specific teachers. No doubt, the community includes children's families–children's first and most important teachers. This definition also reflects what educators know intuitively: social, emotional, and academic support are equally important to the whole-child approach and the well-being of the entire school community.
As a community, attending to the holistic needs of children was never more important than during the pandemic. We have all seen the pandemic's widespread effects on children's achievement, as well as their social–emotional health. Many schools have been hit hard by COVID and associated school closures. Administrators, educators, children, and their families have faced profound challenges in all facets of their lives. In many instances, stressors have compounded what may have already been difficult circumstances. I've talked about strategies to improve school climate in the past, but COVID fundamentally shifted the narrative.
School administrators now have access to once-in-a-generation federal relief funding to address these urgent needs. They also have an opportunity to utilize existing funds to support the diverse needs of early learners. This is particularly true for Title I schools.
Title I schools are those where at least 40% of students come from low-income families, and this term applies to nearly 50,000 schools nationwide. This funding stream can be used in five flexible areas that can all contribute to improved school climates.
Now more than ever, we know that the school climate is much more than what happens in an individual classroom at an individual site. It's also more than what one person can contribute. It's crucial that the whole school community is engaged to support students' success and that schools are well-positioned to utilize new and existing funding streams to ensure that is possible.
Federal Funding can be used for a variety of Teaching Strategies solutions
Explore different ways funding can be used to enhance your early childhood program and talk with an expert.