Best Practices
Leadership for Your Learning Community: Powerful Strategies for Preschool Programs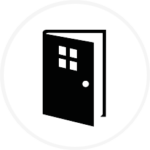 About the Webinar Series
Like the programs themselves, the leadership needs of preschools share many similarities with those of schools for older students, but they also encompass some meaningful differences. Join us for this five-part webinar series, in which we will explore a variety of powerful, practical strategies to help you make your preschool program leadership both a visible presence and a trusted voice for your community of learners.
Connecting Early Childhood Research to Everyday Practice
What are preschool children supposed to do? When do they teach letters and numbers? Are they playing all day? Why is it so noisy?
Participants who join us will learn
essential components of a high-quality preschool program,
research-based widely held expectations and developmentally appropriate practices for preschool children, and
best practices to help teachers with their own professional learning journeys as relates to high-quality preschool.
Revisiting Room Arrangement as a Teaching Strategy
The physical environment of a school and its classrooms has been called "the silent teacher," it sends powerful messages to children and families, affects interactions, and influences the decision-making of both children and adults.
Leaders who attend this webinar will learn
how the physical environment affects how children and families feel about school and children's learning;
how the physical environment affects children's decision-making and behavior choices; and
how to leverage "the six positive messages" to evaluate the effectiveness of their physical environment, in both individual classrooms and throughout the shared spaces of a school or program.
Leading Dynamic and Impactful Coaching Cycles
Through intentionally planned coaching cycles, practitioners can strengthen their craft, bolster morale, and realize positive child outcomes.
Join us for a one-hour webinar to explore the components of dynamic and impactful coaching cycles. Leaders who attend this webinar will
identify the four phases of a coaching cycle,
analyze the components of an effective debrief meeting, and
explore strategies for supporting educators with a range of experience and expertise.
Facilitating Challenging Conversations Successfully
From navigating urgent family concerns to delivering crucial feedback to faculty and staff, administrators engage a variety of stakeholders in meaningful, but sometimes difficult, discussions.
In this webinar we will explore actionable strategies leaders can use to facilitate successful challenging conversations with faculty, staff, and families. Leaders who attend this webinar will:
discuss the benefits of using a strengths-based approach when engaging in difficult conversations,
identify strategies for leading challenging conversations, and
explore seven steps to facilitating an effective conversation.
Embracing Change (and Helping Others Do So, Too)
One thing we know for sure is that the only constant is change. We also know that effective leadership depends on the ability to identify your program's strengths and needs and then leverage the former to improve the latter.
This webinar will be led by a panel of early education, program implementation, and change management experts who will guide you through the essential steps to promoting sustained growth by leading ongoing change. Leaders who attend this webinar will gain actionable guidance for implementing and overseeing change, beginning with acknowledging their organization's T.I.R.E.D. (Tools, Information, Resources, Expectations, and Data).