Company Updates
How Intentional Innovation Is Making Things Easier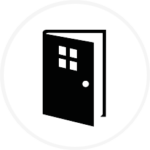 This week we're inviting Bob Onsi, Chief Product Officer at Teaching Strategies to share his thoughts on innovation and intentionality.
If you're a Teaching Strategies blog regular, you'll know we've been talking a lot about intentional instruction lately. It's a word I love—intentional—and one that doesn't just belong in the classroom. Intentionality requires us to go "one step further," to think outside the box, to be thoughtful in our choices and actions. I think you'd be hard-pressed to find a single career path where intentionality isn't a critical factor for success, and, perhaps more importantly, growth.
What drives growth?
As the Chief Product Officer, it's my job to think about what's next for Teaching Strategies. I'm always asking myself, "How can we do better?" and "How can we make things easier for educators?" There are a million reasons to grow or evolve a product, but at the end of the day we change products to make them better. Our products need to make your life easier. We want to ensure they reflect what your day is actually like, adapting to opportunities and challenges as they arise. We want to make our products easier to access and use, and that takes intentional innovation.
Intentional Innovation
The difference for me between change and innovation is intentionality. When fueled with purpose and direction, change becomes innovation. But where is that purpose and direction coming from?
To answer that question, I think it's helpful to think about innovation as a 3-step process: Listen, Iterate, and Repeat.
Listen—Often, the best minds are those that take the time to learn, or to listen. At Teaching Strategies this means talking to educators like you, reading the newest research, and understanding policy and funding changes. Listening gives us the information and context that we need to make meaningful change, change that's grounded in your actual needs—not our assumptions.
Iterate—Next, we need to thoughtfully review the information gathered and determine which opportunities are most important and impactful. From there we can prioritize and put into action the most meaningful changes. During the iterate step, speed is our friend. We identify and focus on the most important things and knock them out.
Repeat—Finally, repeat! True innovation is an ongoing process; one that, if done well, never ends. And that's the beauty of digital solutions—it's easier than ever to refine and grow our resources. But that growth is only impactful when it is equally intentional. And that's where you come in.
At the end of the day, we're nothing if not for you. Early childhood administrators, teachers, and the children you serve are the reason we even exist. We exist to serve you. Shouldn't that mean our products reflect your wants and needs?
We're ready to listen.  
We need you to tell us who you are, what your program looks like, and what your unique challenges are. We need you to tell us what would make your days easier.
At the 2019 NAEYC Annual Conference, we're putting these words into action with our first ever "Listening Lounge." Within the exhibit hall, in booth #1713, you'll find a variety of ways to share your thoughts with us. Only have a few minutes? You can complete a short survey on one of the available tablets. Want to spend more time and dig deeper with us? Join us for one of our many focus groups and help us really understand your program's unique challenges and opportunities. We want to hear it all—what's working and what's not, what we can change about our existing products, and what we should be thinking about for the future.
If you're attending the 2019 NAEYC Annual Conference and want to learn more about the Listening Lab or our conference sessions, click here.
I think I'm most excited for what's ahead because I know that you'll be my partner. It's the work you do every day that inspires me and continues to move us forward. Thank you for providing us with that inspiration and being a part of our ongoing story.
Not attending the conference?
We still want to hear from you. Click here to share your feedback.