Uncategorized
Bringing Us Together: Introducing the Teaching Strategies Community Call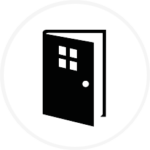 In 2020, educators faced more—and more unique—challenges than ever before. Your courage, faith, and perseverance inspired us. Here at Teaching Strategies, we quickly realized that teachers and program administrators would need new and different kinds of support in 2020. In response to that need, last year we hosted more than 120 webinars for early childhood educators. We were overwhelmed by your response to them, both in terms of the number of attendees at these virtual events and the comments and questions you posed afterwards. In fact, since so many people watched these webinars, we can guess that you most likely attended a few yourself! These are some of the topics we discussed:
Helping educators during the first days of the pandemic
Introducing our Distance Learning Solution
Offering support for our products and for Head Start educators
Guiding us through the back-to-school season
Highlighting evolving distance learning practices
In addition, in November and December, we hosted our first ever Mighty Meet Up, a series of online experiences that offered teachers the opportunity to gather virtually to discuss various aspects of teaching young children and ways to implement their curricular and assessment goals to fidelity. We learned so much during these webinars and Mighty Meet Ups about how you are supporting children and families during these times. It was incredibly encouraging to see you all engage in the chat and Q&A during each webinar, and we look forward to continuing to offer a wide variety of virtual events in 2021—you can register for upcoming webinars here.
However, we also learned from these webinars that early childhood educators need more opportunities to come together to continue to ask questions, learn from each other, and share success stories with colleagues from across the country.
So on January 14th, we are kicking off our very first Teaching Strategies Community Call, where early childhood educators can come to ask questions and stay informed. Each Community Call will feature new content and discussion, including
a welcome activity to bring everyone together;
a short demonstration of the latest enhancements to Teaching Strategies products such as The Creative Curriculum Cloud, GOLD, ReadyRosie, and Tadpoles; and
extended time to ask questions, with responses from Teaching Strategies content experts and your fellow educators.
 You'll even be able to keep the conversation going through our Facebook community group to build momentum to the next Community Call! We look forward to seeing you there!