Webinar Series
Revisiting Room Arrangement as a Teaching Strategy
Recorded: Tuesday, October 19, 2021
About this Session
Often, when school leaders think of their physical environment, they focus solely on safety. But safety is just the beginning of what the physical environment can and should do. In fact, the physical environment of a school and its classrooms has been called "the silent teacher." Like all teachers, it sends powerful messages to children and families, affects interactions, and influences the decision-making of both children and adults.
Join us for this one-hour webinar, in which we will talk with school and program administrators about what to look for when establishing a safe, positive physical environment that encourages learning; fosters community; and respects, values, and welcomes every child and family. Leaders who attend this webinar will learn
how the physical environment affects how children and families feel about school and children's learning;
how the physical environment affects children's decision-making and behavior choices; and
how to leverage "the six positive messages" to evaluate the effectiveness of their physical environment, in both individual classrooms and throughout the shared spaces of a school or program.
Presenters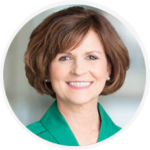 Beth White
Sr. Manager, PD Content
Teaching Strategies
Scott Harding
Senior Manager, Professional Development Content Development
Teaching Strategies
Watch More from this Series
Leadership for Your Learning Community: Powerful Strategies for Preschool Programs
Like the programs themselves, the leadership needs of preschools share many similarities with those of schools for older students, but they also encompass some meaningful differences. Join us for this five-part webinar series, in which we will explore a variety of powerful, practical strategies to help you make your preschool program leadership both a visible presence and a trusted voice for your community of learners.