Webinar Series
Facilitating Challenging Conversations Successfully
Recorded: Tuesday, November 2, 2021
About this Session
School leaders frequently lead challenging conversations. From navigating urgent family concerns to delivering crucial feedback to faculty and staff, administrators engage a variety of stakeholders in meaningful, but sometimes difficult, discussions. Equipped with the right tools, however, program leaders can successfully deliver clear messaging, cultivate positive relationships, and achieve practical goals.
We invite you to join us for a one-hour webinar to explore actionable strategies program administrators and instructional leaders can use to facilitate successful challenging conversations with faculty, staff, and families. Leaders who attend this webinar will
discuss the benefits of using a strengths-based approach when engaging in difficult conversations,
identify strategies for leading challenging conversations, and
explore seven steps to facilitating an effective conversation.
Presenter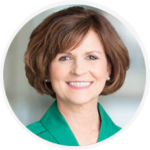 Beth White
Sr. Manager, PD Content
Teaching Strategies
Watch More from this Series
Leadership for Your Learning Community: Powerful Strategies for Preschool Programs
Like the programs themselves, the leadership needs of preschools share many similarities with those of schools for older students, but they also encompass some meaningful differences. Join us for this five-part webinar series, in which we will explore a variety of powerful, practical strategies to help you make your preschool program leadership both a visible presence and a trusted voice for your community of learners.