Uncategorized
Highlights from the Migrant and Seasonal Head Start 2017 Study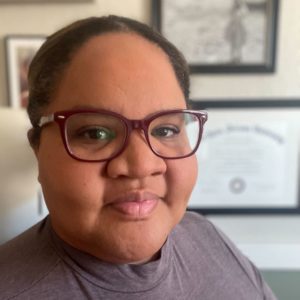 Nicol Russell, Ed.D.
Vice President, Implementation Research, Teaching Strategies
Before we dig into the findings of the study, I need to acknowledge the amazing staff of the Migrant and Seasonal Head Start programs across the country. I was fortunate enough to attend the National Migrant and Seasonal Head Start Association Annual Conference in early March of this year, and I met so many passionate champions of migrant children and their families. The focus on the strengths of migrant families and the encouragement by the national leadership team to keep persisting in these challenging times truly inspired me. In fact, I was so inspired I committed to highlighting at least one of the key features of the conference—the results of the Migrant and Seasonal Head Start Study—in an upcoming blog post. This is it.
In 2015, the Administration for Children and Families funded a study—the Migrant and Seasonal Head Start Study (MSHS Study)—to focus on MSHS programs and the families they serve. As a long-time Head Start partner, all of us at Teaching Strategies, myself included, are interested in the MSHS Study because it gives us a lot of information about programs, centers, and the migrant and seasonal families they serve. That information helps us offer meaningful and relevant support to our MSHS partners and can even help us think critically about the support we offer to the rest of our partners.
It's important to note that the MSHS Study is a "next step" study, meaning that it was preceded by a study—the Design for Migrant and Seasonal Head Start Survey (DMSHS Survey)—conducted from 2007-2011. As explained in the MSHS Study, the DMSHS Survey provided extensive information about the unique characteristics of the MSHS programs and the appropriate methods for studying the programs. This information is built upon in the MSHS Study.
Let's take a closer look!
The MSHS Study gathered information from the following sources:
Programs and centers—collected from surveys of program and center directors
Classrooms—collected through classroom observations and from surveys of teachers and assistant teachers
Families—collected from interviews with parents
Children—collected from direct assessments, assessor ratings, and parent and teacher ratings of children
It focused on three primary research questions:
What are the characteristics of MSHS programs, centers, staff, families, and children?
What services does MSHS provide, and what are the instructional practices and general classroom quality of MSHS classrooms?
What are the associations between MSHS characteristics and child/family well-being?
These are key findings in two areas of the MSHS Study: Children's Social and Emotional Skills and Parents' Well-Being.
Migrant and Seasonal Head Start Children's Social and Emotional Skills
Of the teachers who responded:
84% say at least 75% of children (infants, toddlers, and preschoolers) in their class are meeting developmental expectations for social–emotional skills
91% say toddlers and preschoolers in their classes work on social–emotional skills daily
48% of teachers say additional training in behavior class management would help them in their teaching
55% of assistant teachers say additional training in behavior class management would help them in their teaching
Of the parents who responded:
83% say their toddlers (12 to 35 months) exhibit behaviors that do not indicate deficits or delays in social–emotional competence
28% say their toddlers exhibit some behaviors (e.g., aggression, inhibition, dysregulation) at a level that may indicate a possible need for more in-depth assessment or referral
62% say their preschoolers share toys and other belonging with children often or very often
82% say their preschoolers rarely or never seem unhappy
75% say their preschoolers pay attention often or very often
75% say their preschoolers are rarely or never physically aggressive (e.g., hits, kicks, pushes)
80% say their preschoolers often or very often make friends easily
Migrant and Seasonal Head Start Parents' Well-Being
Parents reported experiencing the following stressors:
81% say it is difficult to be away from family members
62% say they worry about their children's education
61% say that migrating to the U.S. has been difficult
50% say sometimes they have difficulty finding a job
26% say they experience discrimination
21% say they have difficulty finding a place to live
*Despite these stressors, 73% of parents reported no or few depressive factors
Parents reported the following sources of strength:
100% say that dedicating themselves to their children's futures helps their families stay strong
99% say that their belief in God or their faith helps their families stay strong
97% say that a belief that working hard will lead to a better life for their families help their families stay strong
96% say that their partner or spouse helps their families stay strong
Programs reported supporting parent well-being in these ways:
83% say they are somewhat or very concerned about parents' behavioral and mental health
91% say their staff has received training to address mental health issues in the preceding year
98% say they have collaborative relationships with community mental health providers
73% say there is somewhat or a great need for more collaboration with mental health providers
The findings from the MSHS Study offer critical information for programs that serve migrant children, their families, and their communities. The data is being shared widely, including through this post, to raise the awareness of both the unique challenges and depth of strengths of the MSHS program. The information may help MSHS programs better deliver services to their children; tailor services to address family needs, strengths, and resources; and inform professional development and training for teachers. It may also inspire other types of programs and partners, like ourselves at Teaching Strategies, to conduct their own studies to determine ways they can improve the services they offer children and families.
Looking to learn more about the MSHS Study?
Watch this free, archived webinar on demand:
Supporting the Well-Being of Children and Families in the Migrant and Seasonal Head Start Program
Want to keep reading?
Check out these recent Head Start blog posts from Nicol:
Celebrating 25 years of Early Head Start
Data Literacy in Early Childhood Education: Not an Island Unto Itself