Best Practices
10 Reasons to Love The Creative Curriculum for Transitional Kindergarten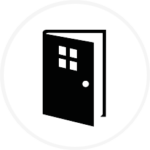 Transitional kindergarten, also known as universal preschool and universal pre-K (UPK), marks a special time in children's lives.
Between 4 and 5—the ages of most transitional kindergarten children—children begin exploring the world around them with newfound awareness and curiosity. They start counting, understanding the concept of time, and gaining a sense of independence.
Young learners deserve a curriculum that honors this remarkable time in their lives. One that harnesses the power of intentional play and provides hands-on investigations driven by children's interests—all while ensuring children's families are engaged and their teachers are supported every step of the way.
To ensure our new curriculum meets your needs, The Creative Curriculum for Transitional Kindergarten: California was created by and in collaboration with transitional kindergarten teachers and leaders. Here are 10 reasons why we think you're going to love it.
The Creative Curriculum for Transitional Kindergarten
1. Nurtures development and learning through a whole-child approach
A whole-child approach might sound complicated, but it simply means providing instruction that fosters all areas of a child's development and learning.
By adopting a whole-child approach, The Creative Curriculum doesn't limit learning in transitional kindergarten to reading a few words or naming colors. It instead helps young learners grow in every possible way, from expanding their literacy, math, and science skills to helping them manage their emotions, evolve their sense of empathy, and build healthy relationships.
2. Provides detailed guidance to individualize instruction with progressions of learning from birth through age 8—the only curriculum that includes this framework
Children need confidence to reach their full potential. That's why it's crucial to respect each child's distinct learning style and meet young learners wherever they are in their skill development journey. The Creative Curriculum allows teachers to do just that.
At the heart of our curriculum are 38 objectives for development that span the entirety of early childhood years. Based on current research and best practices, these objectives cover all areas of learning, including social—emotional, math, science, physical, technology, and more.
Through The Creative Curriculum, teachers can easily monitor the developmental progress of each child and receive detailed guidance on how to best support each young learner.
3. Guides rigorous, cross-curricular learning through project-based studies that harness the power of play
Research tells us that the best way to develop the whole child is by engaging children in hands-on investigations that resonate with their daily lives and spark their natural curiosity.
Designed to connect young learners with the world around them, The Creative Curriculum for Transitional Kindergarten: California is filled with play-based studies driven by children's interests and curiosity. Studies cover topics such as seeds, instruments, and even the grocery store. Each lasts around four weeks, and you can choose to spend more or less time depending on how children respond.
Incorporating this type of exploration into the classroom empowers children to ask big questions and have big ideas, helping them build the confidence, creativity, and critical thinking skills essential for academic success.
The curriculum is balanced and offers opportunities for whole child learning with a supportive focus for students to investigate what they relate to (can see, feel and experience first-hand) and are interested in. Overall, I am excited daily as I teach my students using The Creative Curriculum!
–Stacy Gnibus, TK Elementary Education Teacher, Monterey Peninsula USD, CA
4. Delivers multiple, daily opportunities for focused language, literacy, and math development
Through a thoughtful combination of direct instruction and child-led investigation, The Creative Curriculum provides intentional daily experiences that build the language, literacy, and math skills children will need to thrive in kindergarten and beyond.
5. Prioritizes social–emotional development and positive, trusting relationships
Packed with materials for hands-on investigations, engaging discussions, and interactive activities, The Creative Curriculum helps transitional kindergarten children learn how to relate to their teachers, to each other, and to themselves.
Instead of prioritizing desk work, our curriculum helps create transitional kindergarten classrooms that buzz with activity and collaboration, helping to champion the social–emotional development of each young learner.
The whole group and small group activities cover academic skills in every area. I particularly appreciate the focus on social emotional learning and the possibility of aligning this to small groups.
–Susie Gularte, Transitional Kindergarten Teacher, Marina Vista Elementary Arts Academy, CA
6. Saves teachers time with comprehensive, dynamic digital planning and teaching tools

Time is precious, especially when you are trying to teach young minds. The Creative Curriculum streamlines teaching tasks through time-saving planning tools and embedded guidance in both our print and digital resources, making it easier for teachers to focus on what matters most: spending quality time with each child.
With just a few clicks, teachers can see a comprehensive view of their day, including suggested activities for each time block. They can also watch microlearning videos on how to get the most out of our curriculum—such as how to use daily resources found in our curriculum to teach important lessons—right when they need it.
"My experience with The Creative Curriculum just began last year with my transitional kindergarten class. Setting up daily lessons is easy and does not require a lot of preparation, which is a relief and completely different from past curriculums I have had to use."
–Stacy Gnibus, TK Elementary Education Teacher, Monterey Peninsula USD, CA
7. Advances equity and inclusion through a culturally and linguistically responsive approach
Like most early education curriculums, The Creative Curriculum for Transitional Kindergarten: California is available in both English and Spanish. But our curriculum takes things a step further by transadapting all Spanish materials—from our books to our nursery rhymes—instead of simply translating them.
Consider the song "Hickory Dickory Dock." In English, "hickory dickory dock" is a playful, nonsensical phrase that serves an important purpose: to practice strong consonant sounds that are important when speaking English. But once translated into Spanish, the song stops rhyming and thus loses its appeal.
The transadapted materials in our curriculum retain their social and cultural relevance. This enables teachers to use tunes and "stories" found in nursery songs and rhymes to help children learn in their first language while practicing their English skills.
8. Fosters a love of reading through a robust and engaging collection of children's literature.
Included with The Creative Curriculum for Transitional Kindergarten: California is our Children's Book Collection, which features bilingual stories, original nonfiction texts, beloved classic tales, and contemporary works. Our curriculum also features Book Discussion Cards to enhance engaging read-alouds.
To support children who are learning English and Spanish, our curriculum includes Highlights High Five Bilingüe™, which offers stories, poems, puzzles, and activities in English and Spanish, and associated Book Conversation Cards with suggestions for emphasizing vocabulary, commenting on stories and illustrations, asking questions, and more.
9. Empowers teachers to meaningfully engage families in easily extending school experiences at home
Transitional kindergarten may mark the first time many families send their children to school. This provides an ideal opportunity to start building strong family-school partnerships that can set young learners up for success. Through The Creative Curriculum, families automatically receive weekly playlists of resources—videos, books, activities, and other materials—directly tied to daily classroom lessons.
By deepening the ties between a child's home and classroom, our curriculum helps children feel more invested and supported in their education without adding to their teachers' to-do lists.
Family is the first most important teacher in a child's life. The Creative Curriculum provides so many connections for families that respect and honor their backgrounds—with so many different resources in both languages like letters, videos, and activities. We can make 'learning public' and bring families into the classroom.
–Bernadette Pilar Zermeno, Multilingual Specialist, PreK/TK ELLMA, Oakland Unified School District, CA
10. Equips teachers with the freedom to respond to children's needs and the professional guidance to know how
Teachers deserve to invest in their growth the same way they invest in the growth of the children they teach. That's why The Creative Curriculum for Transitional Kindergarten: California sets every teacher up for success with educator-focused resources, step-by-step guidance, embedded professional development, and a community of support—all in one place.
The Creative Curriculum for Transitional Kindergarten: California nurtures children's curiosity and promotes development and learning in every area that is critical to their success as learners.
As a comprehensive, research-backed, whole-child curriculum, it features hands-on exploration and discovery as a way of learning and provides the support teachers need for every moment of every day.
The Creative Curriculum for Transitional Kindergarten: California honors the whole child for academic success.