Best Practices
Six Blog Posts That Helped Early Childhood Educators This Year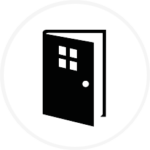 Over the past year, as we all have learned to navigate life during the COVID-19 pandemic, educators have made countless adjustments to their practice. Many educators have turned to each other and the Internet for additional help and support. We have gathered together some of the blogs that educators have found most helpful as they've worked to keep their classrooms as consistent as possible.
Social–Emotional Learning
As schools transitioned to remote learning last spring, educators still needed to meet the needs of the whole child. Social–emotional development became even more important as young children needed additional tools to navigate their new feelings associated with the global pandemic. Here are two blogs that have helped educators and families tune into a child's emotions and provide them with the tools they need to manage those emotions.
At-Home Learning
Even as schools across the country begin to open up, there are always opportunities for children and families to learn together at home. At-home learning doesn't need to involve structured lessons or pre-planned activities; it can be as simple modeling healthy habits for your child. Below are resources that can be shared with families looking for ways to support their child's learning at home.
Effective Practice
Our best teaching practices translate well, with some minor tweaks, from the physical classroom to the virtual classroom. No matter how you are engaging with children, taking time to evaluate your practice results in better outcomes for children. Below are blogs that helped educators reflect on individualizing learning and effective read-alouds.
As educators adapt tried and true classroom activities for at-home learning, we know the day-to-day of what teaching looks like has changed, but the content and intent has not. Whether you are teaching online, in-person, or in a hybrid model, in what ways can we help support your practice?  Let us know in the comments below what topics you'd like to see covered or questions you'd like answered, and we may address them in a future webinar or blog.
The Teaching Strategies Blog has something for every educator, including classroom teachers, coaches, administrators and Head Start professionals.