Best Practices
Spring Cleaning: How to Audit Your Classroom Library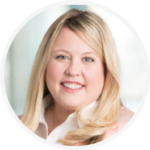 Breeyn Mack
Senior Vice President of Education, Teaching Strategies
With temperatures rising and flowers blooming, you may find a bit of inspiration to do some spring cleaning and re-organizing. Whether you use The Home Edit approach, the Marie Kondo method, or just the good, old-fashioned "put it all in a junk drawer or box and deal with it later" approach, it can feel good to focus in on a space and assess what you have and what you don't need any more, and to think about what new things you may want to add to refresh your space.
I thought, in the spirit of our own "spring cleaning," it might be a good time to offer some suggestions on doing a bit of an audit of your classroom library. Selecting books to share with children and families is a big responsibility! We all know the impact that high-quality literature experiences have on children's vocabulary, emergent reading skills, social–emotional development, and lifelong love of reading!
Here are a couple of things to keep in mind as you spend some time in your Library area and review the books in your collection:
Are the topics already or likely to be of interest to the children? Do the topics relate to children's experiences? What are children talking about on the playground? What roles are they taking on in the Dramatic Play area? What questions are they asking in the Discovery area? Are you highlighting books in your Library area that can further extend children's learning and inspire future investigation of things they are most interested in?
Are the books a good match for the developmental levels of the children in your program? It's important to have a range of books that children can enjoy as they develop their emergent reading skills. Wordless books, books with repetitive text, and complex story books all support children's literacy development and provide an interesting variety in your classroom library.
Are the books' stories and illustrations relevant to children in the ways they depict families and cultures without perpetuating stereotypes? Can the children in your class see themselves and their families in the books you share? Representation is critical for all families, including those with same-sex parents, children being raised by a grandparent or a single parent, and multi-generational families living in a home together. Look for books about sports that depict children with disabilities as active participants. Include books on careers that reflect people of different genders being successful in various jobs and roles. Do you prioritize books that depict the music, foods, and languages of the children in your individual classroom community?
We know it takes hard work and dedication to find books that respectfully depict and reflect the lives of all children in your classroom community, because there simply aren't enough books being published that depict diverse characters. As educators, we have to work harder to find those books and elevate their access for children and families to support all the children in our care.
However challenging it may be, you are doing vitally important work when you ensure the respectful diversity of your children's library. We dug deeper into this topic recently through a webinar titled "They Look Like Me:  Exploring the Importance of Representation in Children's Literature."
The Creative Curriculum Cloud includes access to our Digital Children's Library with diverse fiction and nonfiction eBooks for children.