Uncategorized
How Federal Stimulus Funding in Response to COVID-19 Supports Child Care and Early Learning Programs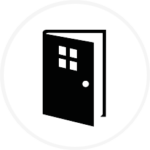 Today we have invited our Chief Policy & Government Relations Officer, Jonah Stuart, back to the blog to break down the details of the COVID-19 federal stimulus funding related to child care and early learning. You may remember his name from his blog post last year, Preparing our Future Workforce.
Since March 6, there have been four phases of federal stimulus funding in response to the COVID-19 pandemic, including the latest bill passed by Congress last night. This post focuses primarily on the Coronavirus Aid, Relief, and Economic Security (CARES) Act, which was the third and largest legislative package to provide relief from the coronavirus. While more federal stimulus funding is needed (and likely coming) for both relief and recovery, the CARES Act includes several important provisions that can help child care and early learning programs weather the impacts of this crisis, including the following: 
Child Care and Development Block Grant
The CARES Act provides an additional $3.5 billion for the Child Care and Development Block Grant, on top of the Fiscal Year 2020 appropriation of $5.8 billion. This stimulus funding is intended to support essential workers who are parents of young children and provide continued payments and assistance to help child care providers remain open during the pandemic or reopen if they need to close for a period of time. A list of CARES Act CCDBG supplemental funding allocations for states and territories can be found here, and a summary of CCDBG provisions from the bill can be found here.
Head Start
The CARES Act provides $750 million to help Head Start providers respond to coronavirus-related needs of children and families, including making up for lost learning time. Up to $500 million is available for programs to operate supplemental summer programs through non-competitive grant supplements to existing grantees. The Office of Head Start will determine the grantees that are most ready to operate the summer programs.
Governor's Emergency Education Relief Fund
The Education Stabilization Fund in the CARES Act includes $3 billion for the Governor's Emergency Education Relief Fund, which allows each governor to make emergency investments in education. How these funds are spent is determined by each governor, but the provision of child care and early education is an allowable and likely expense given the importance of child care solutions for essential workers. A list of state allocations for the Governor's Emergency Education Relief Fund can be found here.
Elementary and Secondary School Emergency Fund
The Education Stabilization Fund in the CARES Act includes $13.2 billion for the Elementary and Secondary School Emergency Fund, most of which will flow through state education agencies to local education agencies (school districts). If a district operates a pre-kindergarten program, school officials may use these funds to support early learning. Just yesterday, the U.S. Department of Education announced how these funds will be allocated to states. Estimated amounts for each district can be found under the LEA Stimulus Funding tab here, in addition to other helpful information on federal stimulus funding for education.
Small Business Loans
The CARES Act includes significant funding for the Small Business Administration to help small businesses and nonprofit organizations. The small business assistance available to child care providers includes emergency cash advances through the SBA's Economic Injury Disaster Loan program and loans up to $10 million through the Paycheck Protection Program. PPP loans can be forgiven if employers maintain their staff and spend the loan funds on payroll costs and other allowable expenses. Paycheck Protection Program funds from the CARES Act were temporarily depleted as of April 16, but the bill passed by Congress yesterday will replenish them. The National Association for the Education of Young Children (NAEYC) has issued guidance for child care programs on the SBA loan options, as well as specific information about the Paycheck Protection Program and Economic Injury Disaster Loans.
What's Next? 
Congress is already negotiating the next major stimulus funding package in response to COVID-19. We hope this includes specific federal stimulus funds for child care and early learning providers. We have joined with many other early childhood organizations in urging Congress to provide this additional emergency funding to support you and all child care and early learning programs operating in all states, and across all settings. We will continue advocating for increased investment in early learning, and we encourage you to do the same by contacting your Congressional and state representatives. If you are interested in advocating for increased investment in child care and early learning, organizations like NAEYC and others provide helpful guidance specific to COVID-19 advocacy on their websites. Voicing support for the field as existing funding is allocated and more is negotiated is critical to securing the resources needed for recovery.
We are committed to advocating for additional federal stimulus funding for child care and early learning and will continue monitoring developments. We will be sharing new information as it becomes available and supporting you, our partners, through this unprecedented time in every way we can.
Other helpful resources:
We're here to support you!
Don't forget about the available resources created to promote family engagement, health, safety, and distance learning.  Visit our homepage to learn more!