Company Updates
You Belong Here: The Hub's First Year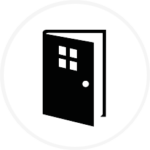 One year ago, we introduced The Hub: a new professional learning community for early childhood educators. The Hub serves as the center for professional learning and collaboration for educators in the Teaching Strategies community, bringing together early childhood educators and experts to engage, connect, and collaborate through discussion forums, community groups, and the open sharing of ideas. In addition, The Hub also plays a central role in our new Teacher and Coach Memberships.
What makes The Hub so valuable is all of the teachers, coaches, and leaders who turn to The Hub for advice, inspiration, and community. Over the past year, we have seen
over 77,000 users,
2,445+ discussion threads,
19 Mighty Meet-Ups, and
13 Wellness Center Events.
Let's take a trip back through the past year and highlight some of the major milestones in The Hub.
In July and August, members prepared for the 2022-2023 school year in The First Six Weeks forum, where our team of subject matter experts led rich discussions on setting up the physical environment and how to build the classroom community.
In July, we announced our first The Hub T-shirt winner, Julie C. from Oregon. Since then, over 65 more educators earned their swag by achieving Bronze Contributor status.
In October, we launched our Teacher Acceleration Program to support the rapid onboarding of new educators who have the professional development Teacher Membership. Since then, we have had over 570 educators register.
The Suggestion Box became a popular feature for educators to submit feedback about Teaching Strategies solutions. So far, 282 ideas have been submitted, with 18 ideas having been released already (and more to come).
In March, we hosted our first Member Meet-Up for our professional development members. Since then, 80 members have attended these monthly, intimate live meetings.
In April, we launched our Community Newbie Challenge badges, designed to support educators who are new to The Hub. Over 8,500 educators have earned a Community Newbie badge thus far!
In May, we celebrated Teacher Appreciation Week. Over 16,500 educators visited The Hub to cheer on their colleagues around the world.
Excitement about the Teaching Strategies Teacher app spread throughout The Hub all spring, with our "Coming Soon" post fast becoming our most liked discussion thread to date.
And lastly, as The Hub turns one, we enjoyed a weeklong birthday party the final week of June, with 25 educators winning a coveted Teaching Strategies-branded Yeti mug.
Don't take it from us: all year, teachers have shared why they love The Hub.
 The Hub has wonderful resources for me as an educator to continue my personal and professional growth. The resources assist me to help others and together we learn best practices for children. The Hub has amazing resources for children to support my dreams of successful child outcomes, preparing children for school and life success. The Coaches' Corner ROCKS!"
— Margaret M., Arizona 
The Hub is such an amazing resource I am not sure how we all were able to have questions answered or the ability to collaborate before it! I really have felt the most supported in live zooms! They are intimate, personalized and everyone has the opportunity to participate in their own way."
— Katie M., New Jersey 
Mighty Meetups and Shared Files section of The Hub have helped me reflect on my current practice and gain ideas for future studies. It is helpful to collaborate from educators around the country who implement the Creative Curriculum in unique and diverse ways! It is especially helpful to collaborate with other special educators who must modify the curriculum to meet their students' needs, too!"
— Kelsee Y., New Jersey 
The Hub has allowed me to see amazing things happening all over the US. It allows me to see the scope beyond my program, state, and even my time zone. It has opened my eyes to ideas that, I feel, would have taken me longer to come across if I didn't have the platform as a resource."
— Stephanie B., Pennsylvania 
The Hub team is an invaluable resource for me. Their quick responses to my questions, as well as their willingness to share strategies and ideas, have been incredibly helpful. I can't say enough good things about them."
— Sirena H., Washington 
You Belong Here
Engage, connect, and collaborate through discussion forums, community groups, and the open sharing of ideas in The Hub.