Best Practices
Three Simple Ideas for How You Can Nurture the Wonder-Filled Child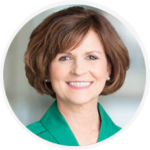 Beth White
Sr. Manager, PD Content, Teaching Strategies
…and One Big Reason Why
I challenge you to begin thinking about how the experiences and environments you offer contribute to the development of the "wonder-filled child." Why focus on wonder? Because wonder is the driver of exploration, the precursor to discovery, and the twin sibling of curiosity. When children wonder, they have authentic reasons to read; examine; explore; problem-solve; communicate; understand; and, ultimately, grow. The earlier children are exposed to this power within themselves, the sooner they are on their way to the deep personal fulfillment known only to lifelong learners.
There are many ways to nurture the wonder-filled child. Here are three that you can both implement at school and recommend to families.
Get moving. There really is something to the connection between "wander" and "wonder." Not only does getting out of the classroom (or whatever your usual physical space is) mean that children have new sights and sounds and smells and textures to explore, but physical engagement is known to promote cognitive engagement.
Grow together. When children ask questions, fuel their wonder by asking more questions! Ask, "What do you think?" and "How do you think we could find out? How could we learn more?" Model the benefits and excitement of wonder while helping children investigate to find answers to their questions. And then? Ask more questions!
Unplug with intention. Another important lesson of the past year is there is, in fact, room in children's lives for technology. Some devices, such as cameras (we have a new Teaching Guide on this very topic), as well as some software, can, in fact, promote child-led discovery and nurture a sense of wonder.
While none of these strategies are new, each of them can help us rethink children's development and learning as drivers of growth and discovery. Beyond today or even a school year, a sense of wonder will inspire children to become the lifelong thinkers, doers, and creators they are and will be.
Enjoyed this blog? Read the companion piece on "Going Beyond the Whole Child."