Best Practices
Universal Transitional Kindergarten in California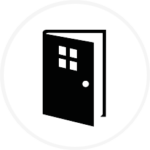 In this webinar series, we invite you to join us and leaders in California to discuss the implementation of universal transitional kindergarten, explore the latest information and direction from the California Department of Education, and examine any challenges you might be facing.
Panel Discussion: Transitional Kindergarten With California Leaders and Teachers
In this webinar, join a panel of California leaders and teachers to discuss the upcoming implementation of universal transitional kindergarten. We invite you to this open conversation about the rollout of TK in 2022, which will include
three things to keep in mind when teaching this age group,
setting up the physical environment,
materials and resources to get you off to the right start, and
advice from TK leaders on how to best support TK teachers.
Preparing California Teachers for Universal Transitional Kindergarten Classrooms
Join Teaching Strategies as we examine the requirements for transitional kindergarten teachers and outline the requirements set forth by the California Department of Education (CDE), including the required credentials and timeframes for their completion.  During this 1-hour webinar, we will share strategies to ensure your TK teachers are confident and prepared and have a path for their own professional learning.
Exploring Transitional Kindergarten Curriculum for California
During this past school year, educators from across California have taken part in a feasibility study to evaluate TK curriculum. Join us to hear about their experiences and learn what adjustments they have made to ensure developmentally appropriate, project-based learning in TK.
IntroducingThe Creative Curriculum for Transitional Kindergarten: California
Experience this comprehensive, research-based, whole-child curriculum aligned to the California Early Learning Framework that features hands-on, project-based explorations as a way of learning.