Best Practices
Women's History Month: 11 Women Leaders in Early Learning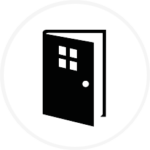 Since its inception, the field of early childhood education has been shaped by women committed to breaking barriers, shaping young minds, and building a better future for all. And with March marking Women's History Month, there's no better time to honor the contributions of these pioneers who shaped how we think about teaching and learning.
Early Learning Pioneers
From Maria Montessori, who revolutionized early learning methods, to Joan Ganz Cooney, one of the founders of the iconic Sesame Street, the impact the following women have had on early learning has spanned generations.
Maria Montessori – Born in 1870 in Italy, Maria Montessori was one of the first women to graduate from the University of Rome with a degree in medicine. She approached the field of education the same way she approached medicine—through observation and experimentation. It was in that spirit that she created the Montessori method of education, which allows children to learn at their own pace by focusing on their individual needs and interests. Montessori's revolutionary ideas continue influencing our field to this day.
Susan Blow – Known as the "Mother of the Kindergarten," Susan Blow launched the first public kindergarten in the United States in 1873 and established a training school for kindergarten teachers. Her approach to kindergarten teaching emphasized the importance of learning through play and exploration, and her contributions laid the foundation for modern-day early childhood education.
Patty Smith Hill – Did you know the National Association for the Education of Young Children (NAEYC) was founded by a woman? Patty Smith Hill began her education work as a kindergarten teacher. But it was during her 30-year career at the Columbia University Teachers College that she developed her progressive philosophy for kindergarten teaching, one that stressed the importance of harnessing children's creativity and natural instincts to help them learn. In 1926, she continued paving the way for progress by founding NAEYC, a nonprofit committed to promoting high-quality early childhood education.
Margaret Bancroft – In the 1800s, children with developmental disabilities were denied an education. Margaret Bancroft helped change that in 1883 by founding the Bancroft School, which focused on providing special education rooted in individualized instruction. Bancroft's school had humble beginnings. It began in a rented home with just one pupil. But the school flourished through the years, setting a precedent for special education. In addition, Bancroft introduced a wide range of innovative and community-based programs in the 1900s designed to improve each person's skills and level of independence.
Joan Ganz Cooney – Joan Ganz Cooney helped create one of the most iconic children's television shows—Sesame Street. Against the backdrop of the Civil Rights Movement and the War on Poverty, Cooney joined forces with Lloyd Morrissett to create a show that would help children who were unable to attend preschool learn and prepare for kindergarten. Since its founding in 1969, Sesame Street has been praised for its multicultural approach and its ability to educate children in fun, engaging ways.
Diane Trister Dodge – We're proud to share that our own company was founded by a visionary woman. Guided by her mission "to become the best teacher possible" and inspired to help others do the same, former preschool teacher Diane Trister Dodge launched Teaching Strategies in 1988. In the decades since, Teaching Strategies has led the way in early childhood education, championing teachers, children, and families. Dodge herself remains an early learning advocate committed to improving how we educate young children.
Noteworthy Children's Authors
Through their writing, the following women authors have inspired, empowered, and entertained children of all ages and backgrounds, encouraging them to dream big and embrace their unique selves.
Grace Lin – An award-winning children's author and advocate for diversity, Grace Lin draws from her personal experiences to write and illustrate books about Asian culture. One of her most renowned works, "Where the Mountain Meets the Moon," incorporates elements of Chinese folklore to narrate the epic adventure of a young girl named Minli.
Cressida Cowell – Best known for writing and illustrating the popular "How to Train Your Dragon" series, which has since become a successful movie franchise, Cressida Cowell's magical stories have captured the hearts of children around the world.
Andrea Beaty – New York Times bestselling author Andrea Beaty is the mind behind the "The Questioneers" series, which includes books such as "Ada Twist, Scientist" and "Rosie Revere, Engineer." Aside from empowering girls by showing them thriving as engineers, scientists, and more, Beaty's multicultural stories inspire children to think critically, solve problems, and pursue their passions.
Yuyi Morales – Mexican American children's author and illustrator Yuyi Morales writes books in both English and Spanish that showcase the influence of her Mexican culture and encourage children to feel proud of their heritage. Aside from being known for books like "Little Night" and "Viva Frida," Morales was heralded for her book "Dreamers," a beautifully illustrated story about her own journey to the United States from Mexico.
Jean Little – Inspired by her time teaching, Canadian author Jean Little is best known for writing thoughtful books about children with disabilities. One of her most famous works, "Mine for Keeps," tells the story of how a young girl with cerebral palsy overcomes the challenges she faces.
Honoring Women Long Past March
As we near the end of Women's History Month, we look forward to continuing to honor the women we discussed all year along—along with countless other women who devote their time and talents to helping children grow in every possible way.