Best Practices
Hispanic Heritage Month: 10 Leaders with Legacies in Early Childhood Education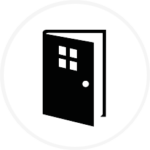 In honor of Hispanic Heritage Month, we're shining the spotlight on 10 trailblazers in early childhood education. Learn more about their contributions, both historic and current, and how they've opened doors for future generations, inspiring children everywhere to chase their dreams.
Education Leaders
From the Capitol building in Washington, D.C. to the heart of Orange County, California, the following figures have left a mark on early learning that can't be overstated.
Lauro Cavazos: During two presidential administrations, Dr. Lauro Cavazos served as the United States Secretary of Education, the first Latine person to be appointed to the U.S. Cabinet. He also made history as the first Latine president of Texas Tech University, an institution with over 24,000 students. In 2006, Dr. Cavazos received the Distinguished Achievement Award from Iowa State University.
Sylvia Mendez: Nine-year-old Sylvia Mendez etched her name in history in 1946 when she became one of the first Latine people to integrate the all-white 17th Street Elementary School in Santa Ana, California. The landmark case of Mendez vs. Westminster paved the way for Brown v. Board of Education of Topeka, which outlawed school segregation in the country. Mendez, who grew up to become a nurse, received the Presidential Medal of Freedom in 2011.
Sonia Manzano: For over 40 years, actress and scriptwriter Sonia Manzano entertained and educated young children through her portrayal of Maria on "Sesame Street." Her contributions to the show as a writer awarded her 15 Emmys, along with a Lifetime Achievement Emmy Award from the National Academy of Television Arts and Sciences.
Dr. Arnulfo Trejo and Elizabeth Martinez: Dr. Arnulfo Trejo, a Professor of Library Science, and Elizabeth Martinez, the first Mexican American librarian in California, worked together to provide more library materials to Latine and Spanish-speaking communities in the U.S. In 1971, they founded the National Association of Spanish Speaking Librarians, which is now known as REFORMA.
Dr. Dina Castro: As the director of the Institute of Early Childhood Well-Being and a professor at the Boston University Wheelock College of Education & Human Development, Dr. Dina Castro advocates for bilingualism in early childhood education. She has dedicated research to advancing the quality of schooling for children within migrant, immigrant, and indigenous groups.
Children's Book Authors & Illustrators
The following authors and illustrators have used their talents to tell heartwarming stories while bringing Latine representation to children's books and young adult novels.
Matt de la Peña: A New York Times-bestselling author, Matt de la Peña is a prominent figure in the young adult and children's genres. His picture book, "Last Stop on Market Street," is the 2016 recipient of the Newbery Medal. Other notable works include "Milo Imagines the World," "Carmela Full of Wishes," and "Love."
Juana Martinez-Neal: Juana Martinez-Neal is responsible for engaging illustrations in several children's books, such as "Fry Bread: A Native American Family Story." Her debut picture book, "Alma and How She Got Her Name," received the Caldecott Honor in 2019.
Diane de Anda: Thanks to her authorship of children's books, Los Angeles native Diane de Anda won the Skipping Stones Honor Award two years in a row. The first time was for "Mango Moon," which explored the impact of deportation on families from a little girl's perspective. Another book, "21 Cousins," drew acclaim with its storytelling of members of a large Latine family.
Justice Sonia Sotomayer: Justice Sonia Sotomayer is not only the third woman and the first Latine person to serve on the U.S. Supreme Court, she's also the author of children's and young adult books, such as "Turning Pages," a tribute to her love of books that started in childhood. In "Just Ask!: Be Different, Be Brave, Be You," Justice Sotomayer celebrates the uniqueness of children with different abilities.
Rafael López: Rafael López appeared on the New York Times best sellers list for his illustrations in children's picture books. You'll also find his name on the front cover of "Drum Dream Girl: How One Girl's Courage Changed Music," which chronicles the story of a Chinese-African-Cuban girl who used her musical talents to shatter her country's tradition of barring female drummers. The book "The Day You Begin" inspires children to build relationships with others, with López's illustrations highlighting diverse characters.
Throughout Hispanic Heritage Month and beyond, we're celebrating Latine Americans whose achievements have made classroom environments more representative and inclusive for all.