Best Practices
AAPI Heritage Month: 11 Pioneers Who've Made Their Mark on Early Learning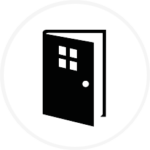 As we celebrate the rich tapestry of cultures, traditions, and histories behind Asian American and Pacific Islander (AAPI) Heritage Month this May, want to take a moment to recognize notable individuals of AAPI descent in the field of education.
Ahead, we spotlight trailblazing education leaders and children's book authors who have used their platforms to inspire, educate, and ignite the imaginations of younger generations—all while proudly representing their individual heritages.
Education Leaders
From Michelle Kang, the CEO of the National Association for the Education of Young Children (NAEYC), to Princess Bernice Pauahi Bishop, a pivotal figure in Hawaiian education, we delve into the influence and impact of these stalwart education advocates.
Michelle Kang 
As CEO of the National Association for the Education of Young Children (NAEYC), Michelle Kang spearheads initiatives that champion the rights and needs of young children in education. Her efforts have been instrumental in advocating for high-quality learning standards and professional development for educators.
Princess Bernice Pauahi Bishop
A Hawaiian royal, Princess Bernice Pauahi Bishop is celebrated for her significant contributions to education in Hawaii. She bequeathed her entire landholdings to establish Kamehameha Schools in 1887, a private school system, from preschool through high school, solely dedicated to the education of Native Hawaiian children.
Debbie LeeKeenan 
As the writer of the 2015 book "Leading Anti-Bias Early Childhood Programs: A Guide for Change," Debbie LeeKeenan is an influential figure in early childhood education who has been lauded for her focus on anti-bias educational practices. She's known for her innovative and inclusive strategies, which help create safe, diverse, and nurturing environments where children can grow and learn.
Linda Tuhiwai Smith 
Linda Tuhiwai Smith is a Maori academic from New Zealand known worldwide for her research on indigenous education, including her 1999 book "Decolonising Methodologies: Research and Indigenous Peoples." Her work advocates for research methodologies that respect and uphold the knowledge systems of indigenous communities.
Kai-Lee Berke
Kai-Lee Berke is the founding partner at Hana Education Partners, former CEO of Teaching Strategies, and a lifelong early childhood educator. Her commitment to relationship-based, reflective teaching practice has remained a core area of focus throughout her career and has influenced thousands of early childhood educators to build intentional, safe, and secure relationships with the children that they teach and care for.
Children's Book Authors
The following AAPI book authors are known for creating vibrant, diverse narratives that resonate with young readers of all backgrounds. These talented writers not only celebrate their heritage through their work, but also empower children to understand and appreciate diversity in the world around them.
Minh Le 
Minh Le's most popular works include "Drawn Together," about the powerful bond a boy shares with his grandfather despite their language barrier, and "Lift," about a magic elevator that brings two siblings together. His beautifully illustrated books often explore themes of family and intergenerational connections.
Joanna Ho 
Joanna draws from her Asian cultures to write empowering books that encourage readers to take pride in their heritage. Her most beloved works include "Eyes That Kiss in the Corners," a picture book encouraging children to embrace what makes them unique, and "One Day," a heartfelt picture book about the depths of a mother's love for her baby son and her hopes for the brave, kind, and curious child he will grow up to be.
Melissa Iwai 
With heartwarming stories like "Dumplings for Lili," which expresses the power of sharing food, friendship, and love, and "Night Shift Daddy," a touching tale about a father-daughter relationship, Melissa Iwai skillfully illustrates familial love and everyday life. Her books help foster understanding and empathy by giving children a glimpse of different family dynamics.
Michelle Sterling 
Michelle Sterling's "When Lola Visits" is a touching ode to the significance of family ties and cultural traditions. Her work encapsulates the warmth of family visits and the joy of shared experiences, resonating with readers of all backgrounds.
Shar Tuiasoa 
Known for "Punky Aloha," Shar Tuiasoa's lively storytelling and vivid illustrations transport readers to the vibrant landscapes of her native Hawaii. Her work not only engages readers, but also imparts a sense of respect and appreciation for the Pacific Islander culture.
Kristi Yamaguchi 
Olympic gold medalist turned children's book author, Kristi Yamaguchi inspires readers to reach for their dreams with books like "Dream Big, Little Pig." Her uplifting narratives emphasize the power of perseverance and staying true to oneself.