Best Practices
Celebrating Black Americans Who Changed Early Childhood Education for the Better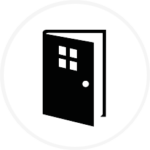 As we continue honoring Black History Month, we wanted to take a moment to celebrate Black Americans who have made their mark on our nation and our schools.
From Edmund Gordon, EdD, who helped pioneer the Head Start Program, to children's book authors whose words have shaped our world, we invite you to get to know just a few Black leaders who have paved the way for progress and influenced innumerable young minds in the process. You might even end up with a few new book options for your classroom library.
Trailblazers in Early Childhood Education
Despite facing significant challenges and barriers, these Americans overcame adversity to champion children and families across our country. Their lasting legacies continue to inspire and influence early childhood education to this day.
Civil rights advocate and lawyer Marian Wright-Edelman established the Children's Defense Fund (CDF) in 1973. As founder and president emerita of the CDF, she has dedicated her life to ensuring that all children, especially those from disadvantaged backgrounds, have access to essential services, such as quality education and healthcare. Under her leadership, the CDF has become one of the leading organizations in the fight for children's rights, helping to improve the lives of countless children along the way.
It was a Black American who gave the Head Start Program its start. Edmund Gordon, EdD, was commissioned by President Lyndon B. Johnson in 1956 to help design Head Start, which provides comprehensive early childhood education to under-resourced children and families. As one of the program's designers, Dr. Gordon played a crucial role in shaping the futures of millions of children in our country.
Dr. Mamie Phipps Clark and Dr. Kenneth Clark were two of the most influential psychologists of the 20th century. Their research includes the famous "doll experiments," which shone a light on internalized racism and the negative effects of segregation on children. Their work proved pivotal in the Civil Rights Movement and helped expand our nation's understanding of racial equality.
As the founder and executive director of the National Black Child Development Institute (NBCDI), Dr. Evelyn Moore has dedicated her career to advocating for the well-being and success of Black children and families. In addition to leading the NBCDI for 38 years, Dr. Moore was a founding teacher of the Perry Preschool Project, a program incepted in the 1960s to provide a high-quality preschool education to 3- and 4-year-old Black children who were living in poverty.
Inspired by her work as a children's librarian at the New York Public Library, Augusta Braxton Baker took a stance against racism by founding the James Weldon Johnson Memorial Collection of Children's Books in 1941. This collection focused on positive portrayals of Black people in children's literature.
Stories Worth Telling
As some of the most influential Black authors in children's literature, the following writers have used their words and illustrations to bring stories of hope, resilience, and empowerment to young readers, helping to shape future generations of leaders and storytellers.
Through books like "The Day You Begin" and "The Year We Learned to Fly," Jacqueline Woodson brings to life stories of Black children while tackling meaningful topics such as inclusion and the importance of finding one's own voice. Woodson further inspired children during her term as National Ambassador for Young People's Literature in 2018-19.
Vashti Harrison is the author and illustrator of the "Little Leaders" collection, a series of picture books that introduce children to the lives and legacies of some of the most influential Black women in history. She has also illustrated books such as "Hair Love," which encourages Black children to embrace their natural hair, and the STEM-themed "Cece Loves Science."
Committed to celebrating Black heroes, family, friendship, and heritage, Kelly Starling Lyons hopes to show all kids the stories they hold inside. Her most popular books include the "Jada Jones" series, centered on a young girl who loves science, friends, and family, and the "Ty's Travels" series, which narrates the adventures of Ty, a creative, upbeat Black boy.
With books like "Uptown," which explores the vibrant streets of Harlem through the eyes of a young boy, and "Trombone Shorty," the story of how Troy Andrews went from humble beginnings in New Orleans to becoming a Grammy-nominated musician, Bryan Collier introduces young readers to the colorful culture and rich history of the Black community, helping to preserve the important stories and long-held traditions of many Americans.
Acclaimed author and illustrator Floyd Cooper helped celebrate and recount chapters of Black history that he felt were often overlooked in classrooms. "Coming Home: From the Life of Langston Hughes," for instance, details the extraordinary life of Langston Hughes. In "Juneteenth for Mazie," another of Floyd's books, a father explains the origins of the Juneteenth holiday to his young daughter.
Continuing the Work
Today, as always, we're honored to celebrate Black Americans who have invested their talents and tireless work into making early childhood education a more equitable, inclusive place for all. May their legacies continue inspiring us as we work to ensure children everywhere have access to the support, resources, and opportunities they need to reach their full potential.