Webinar Series
Your Everyday Best: Setting Appropriate Expectations for Children
Recorded: Wednesday, November 3, 2021
About this Session
High expectations for success can contribute greatly to a learning environment in which young children thrive. They communicate a teacher's belief that every child is a competent and capable learner who can do their personal best. If a teacher is not careful, however, they can unknowingly put too much pressure on children to know and be able to do things beyond their abilities. That pressure can discourage children from trying.
In this hour-long session, teachers and leaders will learn effective strategies for promoting high expectations that are centered on children reaching their individual potential, identifying indicators that there may be too much pressure for children, and encouraging children to stretch in their knowledge and grow in their skills.
Educators attending this session will learn to
create high expectations that are realistic and achievable for children,
include input from families so expectations are culturally appropriate,
communicate expectations to children so they are clear and understandable,
differentiate high expectations from high pressure, and
role model for children how to focus on doing your personal best.
Learn more about the series below.
Presenters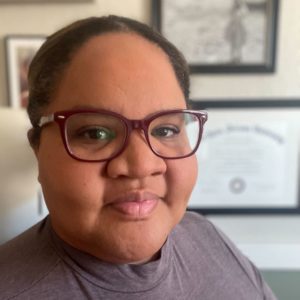 Nicol Russell, Ed.D.
Vice President, Implementation Research
Teaching Strategies
Watch More from this Series
Intentional Interactions: Social-Emotional Learning in Everyday Experiences
Throughout any difficult time, such as the pandemic or recent weather-related disasters, we often hear "The children will be all right. They are resilient." There is a difference, however, between short-term situational adaptability and true, lasting resiliency.
Children develop resiliency only through the purposeful and specific promotion of protective factors. With just a bit of relevant knowledge and preparation, educators will have the tools to intentionally strengthen children's protective factors. In this four-part webinar series, educators and administrators will discuss the value of social–emotional learning (SEL) and learn simple yet effective strategies for promoting protective factors and resiliency in young children. Webinar participants will learn about products and techniques to support instruction of SEL, and they will receive guidance for developing plans for its everyday implementation.
Throughout this series, participants will learn about Protective Factors and make plans for actions can they take within their own classrooms and programs. You can download our fillable PDF for note-taking here: https://tchst.gs/SELWebinarNotes