Webinar Series
Leadership Focus: Leading a Program Where Wellness is Contagious
Recorded: Wednesday, June 29, 2022
About this Session
Never underestimate the value of caring about what you do and whom you do it with and for.
In this hour-long webinar, we will talk to experienced school and program leaders who are effectively addressing the very real challenges related to teacher stress, burnout, and turnover. And it all starts with you, the leader.
We will explore ideas for how your work to cultivate a meaningful vision and culture of continuous learning sets the stage for a deeply positive experience for teachers, children, and their families. Discover how to lead a program where relationships are prized, learning is celebrated, and wellness is contagious. We will discuss how to help teachers
lead welcoming, trauma-sensitive classrooms that value and empower all children and families;
guide children's development and learning while building their resiliency, persistence, independence, and curiosity within a caring classroom of learners; and
prioritize their own health, wellness, development, and learning.
Presenters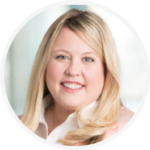 Breeyn Mack
Senior Vice President of Education
Teaching Strategies
Ellyn Minnich
Early Childhood Behavior Specialist
Early Learning Coalition of Flagler and Volusia Counties
Watch More from this Series
Focus on Leadership: A Webinar Series for School & Program Leaders