Best Practices
Teaching Requirements for Transitional Kindergarten in California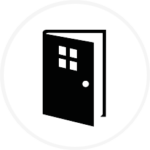 California broke new ground this year by rolling out its $2.7 billion universal transitional kindergarten (UTK) program, which will be gradually phased in over the next five years. But despite the widespread support for this ambitious initiative, the program's success will largely depend on one factor: the success of its teachers.
Experts estimate that California will need up to 15,600 new credentialed teachers as transitional kindergarten (TK) gains traction. Ahead, we explore the requirements for new and existing TK teachers, the latest guidance on optimizing transitional kindergarten classrooms, different ways school leaders can support transitional kindergarten teachers, and frequently asked questions about the topic.
While we hope to provide as much clarity as possible, keep in mind that this is a developing area of education and that some of the following guidance could change as UTK evolves.
TK Teachers: Requirements and Credentialing
Transitional kindergarten teachers are typically required to have a multiple-subject teaching credential—the same credential teachers need for all the elementary grades. Teachers with single-subject credentials can also teach transitional kindergarten, but only if they have 60 semester hours equally distributed among a variety of subjects, including literature, mathematics, science, and history.
Teachers who taught transitional kindergarten on or before July 1, 2015 will automatically be grandfathered into California's universal transitional kindergarten program, allowing them to teach without additional credentials. Alternatively, educators who started teaching transitional kindergarten after July 1, 2015 must have one of the following by August 1, 2023.
At least 24 units of early childhood education, child development, or both

"Units" refers to semester units from regionally accredited two- or four-year colleges.

Professional experience in a classroom setting with preschool-aged children, which a local educational agency (LEA) deems comparable to 24 units of early childhood education or child development
A child development teacher permit issued by the Commission on Teacher Credentialing
In addition, while school districts have the final word on compensation, transitional kindergarten teachers can typically expect the same pay as kindergarten teachers.
TK Assistant Teachers: Requirements and Credentialing
Paraprofessionals employed at non-Title I schools must
have a high school diploma or the equivalent and
pass a local assessment of knowledge and skills in assisting in instruction.
Paraprofessionals employed at Title I schools must
have a high school diploma or the equivalent and
two years of college (48 units), or
an associate degree (or higher), or
a successful local assessment of knowledge and skills in assisting in instruction.

Local educational agencies may develop their own assessment or use an existing assessment.
LEAs are responsible for ensuring that transitional kindergarten teachers and assistant teachers meet the requirements listed in the previous sections. If a transitional kindergarten educator fails to meet these requirements, a school district or charter school could lose state funding for their transitional kindergarten program.
Emergency Permits for TK Teachers
When necessary, school districts can apply for a one-year emergency specialist teaching permit in early education, allowing educators to temporarily teach general education in a transitional kindergarten classroom.
Issued by the California Commission on Teacher Credentialing (CTC), these emergency permits
must be applied for by the local school on behalf of the teacher who needs the permit and
require school districts to submit documentation proving that, despite exhausting their recruitments efforts, they have been unable to recruit the number of transitional kindergarten teachers they need.
Characteristics of TK Classrooms
With a ratio of 12 students per teacher or teaching assistant, transitional kindergarten will typically have smaller class sizes than other grade levels. California hopes to transition to 10 students per teacher by the 2025-2026 school year.
Keeping in mind the needs of young learners, transitional kindergarten instruction should be integrated, individualized, and differentiated. Classrooms should be buzzing with interactive, hands-on activities in an environment that fosters children's confidence and natural curiosity.
Teachers should provide a holistic education, weaving in math, literacy, and social–emotional lessons throughout each day—all while limiting "desk work" and exclusively academic activities. For example, transitional kindergarten lessons should allow students to
learn new vocabulary while exploring math concepts,
practice taking turns and cooperating through hands-on exercises,
rhyme and learn alliteration in songs and chants involving science, and
expand their knowledge of English by interpreting instructions and having meaningful interactions.
Children in transitional kindergarten should have ample opportunities to practice new skills during the school day through individual activities as well as in small groups and pairs. These activities should challenge each child while ultimately allowing them to succeed with minimal frustration so they can continue advancing through each lesson.
To ensure every child in transitional kindergarten has the chance to flourish, teachers should thoughtfully observe students and use formative assessment to monitor the progress of each child, making necessary changes to their curriculum along the way.
It's also important for transitional kindergarten classrooms to be inclusive of multilingual learners from different cultures. Teachers should recognize that multilingual children showcase their knowledge in the language they're most comfortable speaking—an important factor to consider during formative assessments.
How Leaders Can Support TK Teachers
In hopes of securing the success of its universal transitional kindergarten program, California has allocated $300 million in TK planning and implementation grants for school districts to provide professional development to teachers and staff. The state also plans to use funds from its $5.5 billion Educator Effectiveness Block Grant to invest in the development of transitional kindergarten teachers, teaching assistants, and school administrators.
Aside from prioritizing professional development, leaders are seeking to simplify the credentialing process for transitional kindergarten teachers. Most recently, the CTC developed a proposal that would enable preschool teachers to receive the preparation they need to teach transitional kindergarten without having to complete a full multiple-subject teaching credential.
To best support transitional kindergarten teachers, school leaders must also understand the needs of a transitional kindergarten classroom. This includes learning about and implementing an enriching transitional kindergarten program that caters to the needs of young children and allows them to engage in collaborative, experiential learning.
School leaders should also ensure transitional kindergarten teachers are using developmentally appropriate instruction, supporting the social–emotional development of young children, and applying best practices for multilingual learners.
Peer coaching and teaming is another way for school leaders to invest in the success of transitional kindergarten teachers. Some districts have gotten a head start by creating professional learning communities (PLCs) for teachers within specific schools as well as in neighboring schools. These PLCs can help transitional kindergarten teachers explore initial and ongoing assessment tools, deepen their knowledge of child development and learning, review student assessment data, plan integrated lessons, and monitor and report student progress.
FAQs About Transitional Kindergarten
In our summer webinar, "Preparing California Teachers for Universal Transitional Kindergarten Classrooms," we asked teachers some of their most pressing questions about transitional kindergarten. Here are the answers to a few of those questions.
If someone holds a master's and bachelor's in early childhood education, what do they need to do to become a transitional kindergarten teacher? 
If they don't have any experience at all teaching early education, they will need to start by completing their Reading Instruction Competence Assessment (RICA), a three-part exam required for all multiple-subject teachers and education specialists. They'll also need to complete their Teaching Performance Assessment (TPA), a student-focused teaching assessment. In addition, they'll need at least 24 units of early childhood education or child development.
How can teachers determine which credentials they still need to teach transitional kindergarten? 
They should reach out to their school district's human resources department to review their credentials. This is particularly prudent because some of the criteria needed to teach transitional kindergarten is still being finalized, which means some requirements may change.
Will colleges be aware of these criteria changes and offer the credentials needed to teach transitional kindergarten? 
California plans to invest approximately $500 million in career pathways for teachers, including aspiring transitional kindergarten teachers. This will give the state increased funding to expand collaborations with K-12 school districts and community colleges to create a pipeline for educators who want to teach transitional kindergarten. This process will take time, so stay tuned.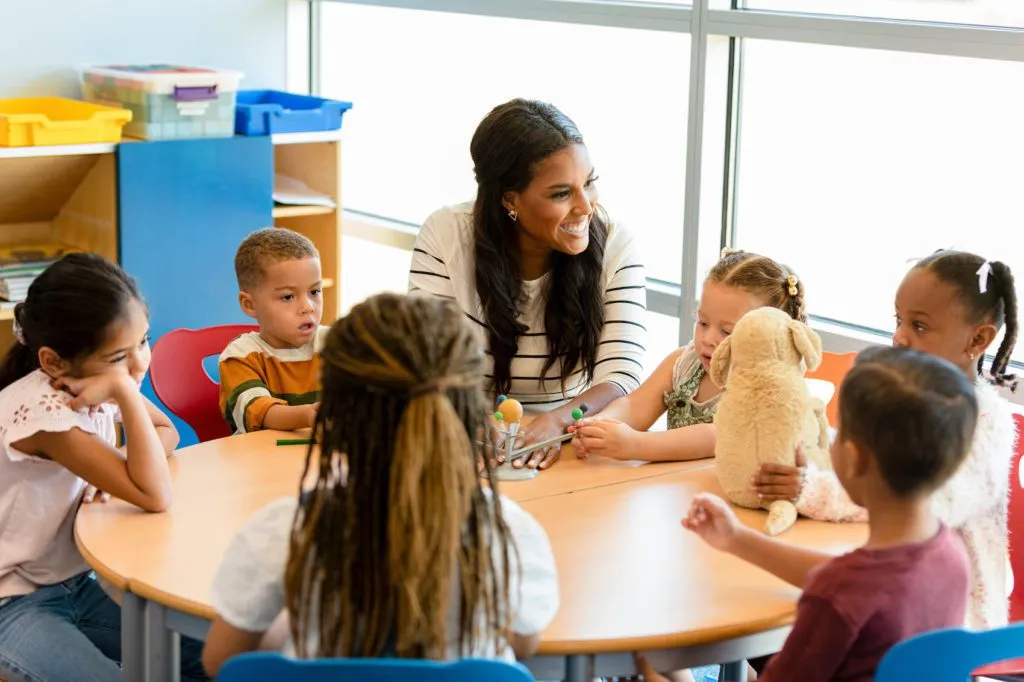 Learn more about the latest tips and insights for transitional kindergarten teachers
Watch our on-demand webinar, "Preparing California Teachers for Universal Transitional Kindergarten Classrooms."