Best Practices
10 Things to Know About Universal Transitional Kindergarten in California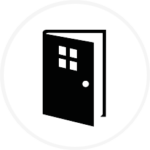 The state of California is leading a monumental effort to provide a universal transitional kindergarten program (TK) that builds a bridge from preschool to kindergarten for close to 3 million children under the age of 5.
The California Department of Education (CDE) defines TK as the "first year of a two-year kindergarten program" that uses a modified kindergarten curriculum that is age and developmentally appropriate.
10 Things to Know About Universal TK in CA
Universal Transitional Kindergarten is a part of Universal Prekindergarten, which serves both 3- and 4-year-old children and includes the federal Head Start Program, family childcare, community-based organizations, and private preschools.
The TK program began in 2012 to serve 4-year-old children who were previously left out of kindergarten due to a requirement that children had to be 5 by September 1 to enroll.
The TK program currently serves children who miss the cutoff to enroll in kindergarten, those who turn 5 between September 2 and December 2, but in 2022–2023, the cutoff for the universal transitional kindergarten program will be extended to February 2.
The universal TK program will roll out in 2022 and will add younger children each year, until all 4-year-old children in the state of CA will be eligible for TK by 2025–2026.
Children can attend TK at no cost, as it will be part of the public school system. The funding TK districts receive is based on the average daily attendance of children over the course of the school year.
TK is entirely optional, as children are only required to attend school once they turn 6 in California (however, there is pending legislation that may require attendance in kindergarten), so families are able to decide to send their children to the TK program, enroll them in a private preschool program, or keep them at home.
A TK program may be full-day or part-day. The maximum school day is 4 hours but extended-day kindergarten or "full-day" kindergarten may exceed 4 hours, and the minimal instructional time is 180 instructional minutes each day.
The children will benefit from a smaller class size (12:1 ratio) where each child is supported by a teacher or teaching assistant, about half the size of many TK programs that rely on volunteers for support. LEAs are required to have a 10:1 ratio beginning in the 2023–2024 school year.
Facility requirements are the same as they are for kindergarten, so new facilities and current facilities will need to ensure the classrooms are close to parent drop-off and bus loading zones, allow for play yard supervision, include windows, provide sinks that are the appropriate height for children, and have restrooms located within the classroom or the kindergarten complex.
With the current teacher shortage in CA, staffing is one of the biggest hurdles ahead for the state, along with teacher credentialling. However, the state has allocated grant money to recruiting teachers and providing them with professional development.Since TK is referred to as the 'first year of a two-year kindergarten experience," the credential requirements are the same as what is required for kindergarten teachers. Qualifications for assistant teachers vary based on the school type.
California's Commitment to TK
TK will build a bridge from preschool to kindergarten, a monumental steppingstone for 4-year-old children who were previously not eligible for kindergarten.
Universal transitional kindergarten programs will provide focused support to older 4-year-olds and young 5-year-olds who have missed kindergarten eligibility and create more equity in the hope of closing the achievement gap.
As 90% of brain development occurs before kindergarten, the ideal curriculum is a modified kindergarten program that is age and developmentally appropriate, uses a project-based learning approach, and aligns to the California Preschool Learning Foundations.
Please stay up to date by visiting the California Department of Education, or by visitng us here.
Explore our webinar series on TK in CA. This series highlights leaders and educators across California and shares insights into the expansion of TK.
As part of our commitment to support early childhood educators, we partnered with educators to develop The Creative Curriculum for Transitional Kindergarten: California.
California Department of Education. (2022, May 10). Universal prekindergarten FAQs. California Department of Education. https://www.cde.ca.gov/ci/gs/em/kinderfaq.asp#newtkrequire