Implementation
The Pillars Christian Learning Centers Partners with Teaching Strategies to Ensure High-Quality Early Childhood Education at All Programs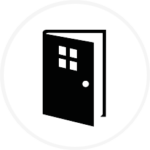 The Pillars Christian Learning Centers, a Texas-based private childcare program, was looking for an early childhood education partner that not only offered research-based, customizable curriculum; family engagement tools; and intentional teacher professional development, but also had decades of experience to help them achieve their goals.
After evaluating numerous options, The Pillars chose to partner with Teaching Strategies to ensure high-quality early childhood education in its 80 classrooms, serving more than 1,300 children.
At The Pillars, we are committed to providing exceptional care and education that is both innovative and rooted in research. We firmly believe The Creative Curriculum aligns with our unique requirements, especially as we expand from our current 80 classrooms to even more in the future."
—Melissa Anderson, COO, The Pillars Christian Learning Centers
The partnership will provide all early childhood educators within The Pillars network with access to a connected ecosystem of high-quality, research-based tools and resources, including The Creative Curriculum , The Creative Curriculum Cloud, the Professional Development Teacher Membership, and the Professional Development Coach Membership.
Instead of juggling disconnected tools and workflows from various partners, the team at The Pillars was able to consolidate their experience. The team saw enormous value in providing their educators with access to this connected ecosystem, as it will not only take a heavy burden off of teachers and streamline their daily tasks, but it will also simplify the work of growing and scaling their program.
After evaluating curriculum options, The Pillars decided to choose The Creative Curriculum for several reasons that were critical to meeting their needs, including:
High-Quality, Individualized, and Investigative Instruction  
The Creative Curriculum is a top-rated, research-based, whole-child curriculum designed to help educators at all levels of experience plan and implement a developmentally appropriate, content-rich program that meets the unique needs of children. Through hands-on, project-based investigations, The Creative Curriculum inspires children and builds their confidence, creativity, and critical thinking skills.
Flexibility and Customization of the Curriculum 
Teaching Strategies is the only curriculum provider that allows teachers and programs to personalize the curriculum to let teachers' own unique qualities shine. This flexibility was critical for The Pillars, as it enabled them to incorporate their own content into daily instruction.
Building Early Literacy Skills 
The Creative Curriculum explores language, literacy, and math every day​ with a balance of direct instruction and child-led investigation. These experiences in phonological awareness, shared writing, and mathematical concepts provide the rigor children need to be ready for school and life.
Embedded Support & Professional Development 
With 100+ micro-learning videos embedded in the curriculum; the Professional Development Teacher Membership, which offers flexible courses provided in a variety of formats, including all CDA and CCDF training; and a built-in online professional learning community, The Creative Curriculum supports teachers when and where they need it.
As a premier learning center, we are committed to elevating the experiences of both our students and teachers. Through our collaboration with Teaching Strategies and harnessing its abundant resources, our teaching methods will soar to new heights. Teaching Strategies has curated comprehensive tools to infuse joy, relatability, and fun into our teaching practices, creating an unparalleled learning environment."
—Laura Nelson, Director of Academic Development, The Pillars Christian Learning Centers
The Pillars is rolling out a Professional Development Teacher Membership this fall to provide their educators with access to live and on-demand e-learning courses, self-paced pathways to earn and maintain key industry credentials, one-on-one coaching, and a virtual community of early childhood educators eager to share best practices with each other.
In June, The Pillars invited a select group of teachers to join a Teacher Acceleration Program cohort for an 8-week rapid onboarding program to get teachers up and running quickly. They are looking forward to enrolling more teachers in the program.
As The Pillars Christian Learning Centers continues to expand its reach, we are doubling down on our commitment to providing a truly premier early childhood education experience for our students and families. We are looking forward to our partnership with Teaching Strategies as we work together to provide academic excellence to the children and families in our programs and preserving that quality as we grow and scale."
—Geren Anderson, CEO, The Pillars Christian Learning Centers
Grow, scale, and sustain a high-quality private child care program with Teaching Strategies.